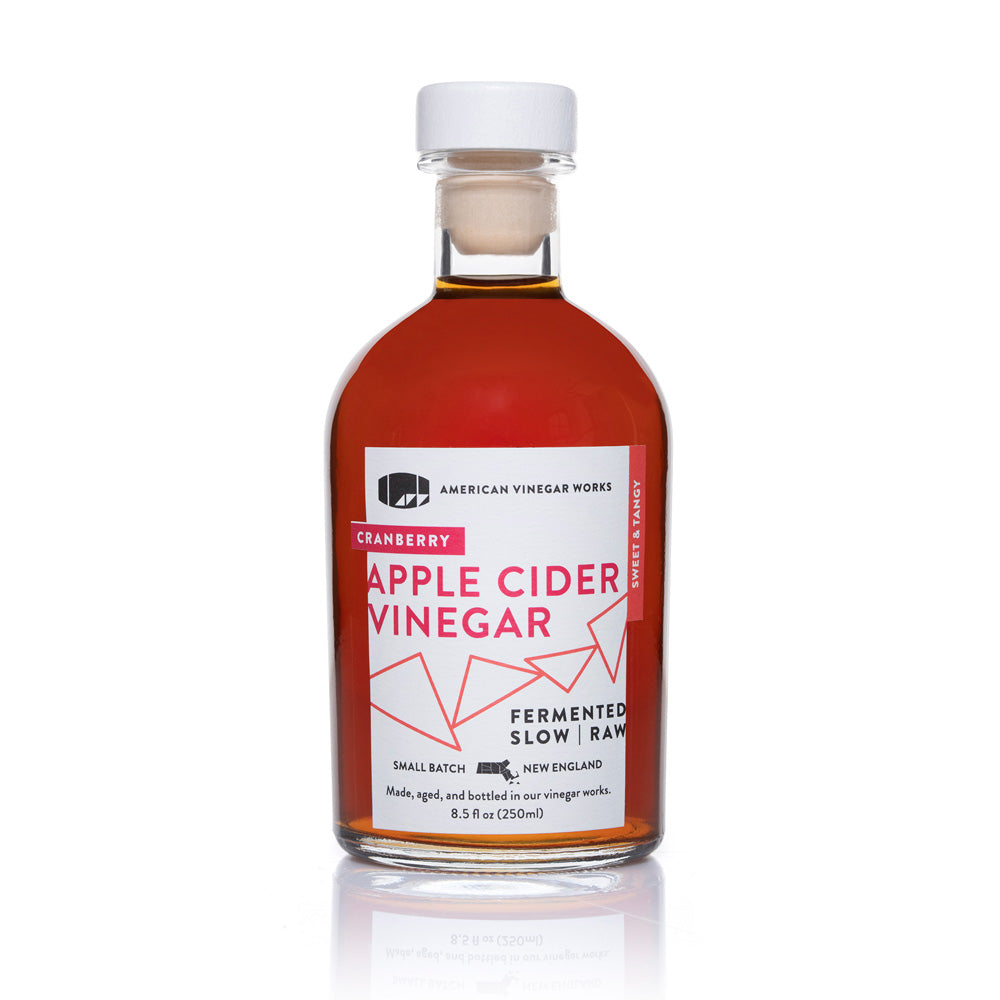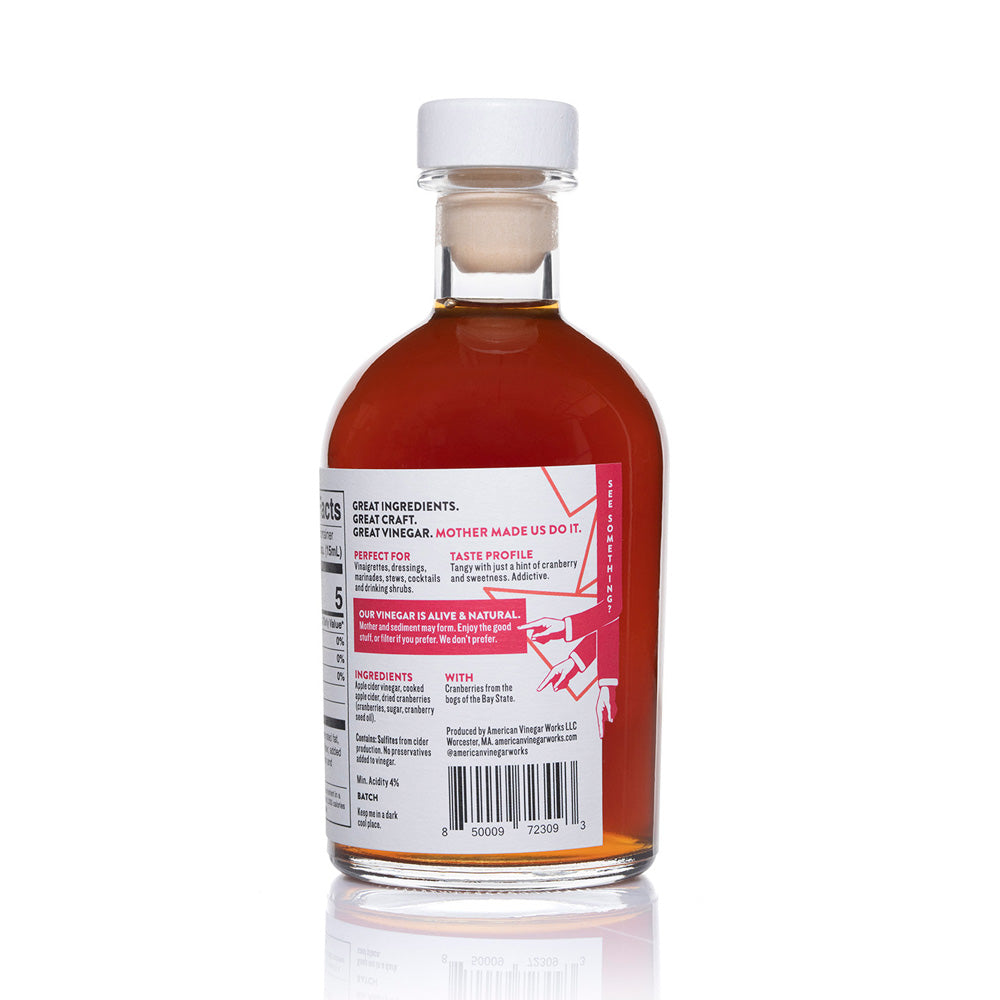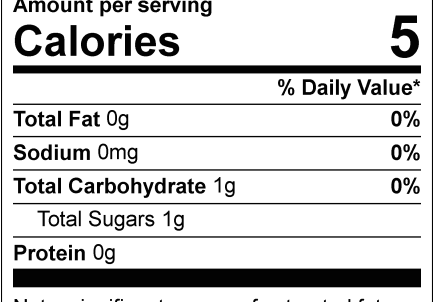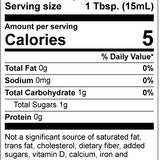 Cranberry Apple Cider Vinegar
---
Made with apple cider from northern Massachusetts and co-fermented with cranberries from bogs near Cape Cod this vinegar is our sweet tribute to the Bay State. We mean that literally. Our Cranberry Apple Cider Vinegar is a sweet and tangy vinegar and a crowd favorite. 
---
---
Free shipping on orders over $75 to the same address in the contiguous US.
Raves & Reviews
DOUBLE GOLD & BEST IN CLASS APPLE CIDER

-

FINALIST

-
---
Tell Me More
Size
250ml glass bottle
Perfect For
Vinaigrettes, dressings, marinades, warm grain salads, roasted beets, cocktails and drinking shrubs. 

Fermentation Base
Apple Cider
Base Origin
Massachusetts
Taste Profile
Tangy with just a hint of cranberry and sweetness.
Production Process
Co-fermented with cranberries from Cape Cod. Aged in 25 gallon American oak barrels.
Minimum Acidity
4%
cranberry vinegar
It tastes good. I just mix it with fresh squeezed lemon juice and drink it before breakfast.
5 stars
This stuff is so good you can drink it straight if you like.
Very Good
I love a good vinegar and this is truly one of those. You can sip it or enjoy dipping bread into it.
Love to create and explore.
I love the balance of flavor! Mixed with a bit of evo, a bit of minced ginger. Great on asparagus, salad, and even fried some cabbage and kale in evo with red onion and a little pork shoulder. Then splashed some cran apple vinegar on it and tossed in the pan for about 15 seconds. Everything I've added it to has only enhanced all of my experiments! I'll be ordering more flavors in the future! Thank you for your products and your dedication to your craft! Warm regards, Mitchell Parent.
Very Delicious
The vinegar is so tasty, I'm enjoying my salad so much more with the vinegar