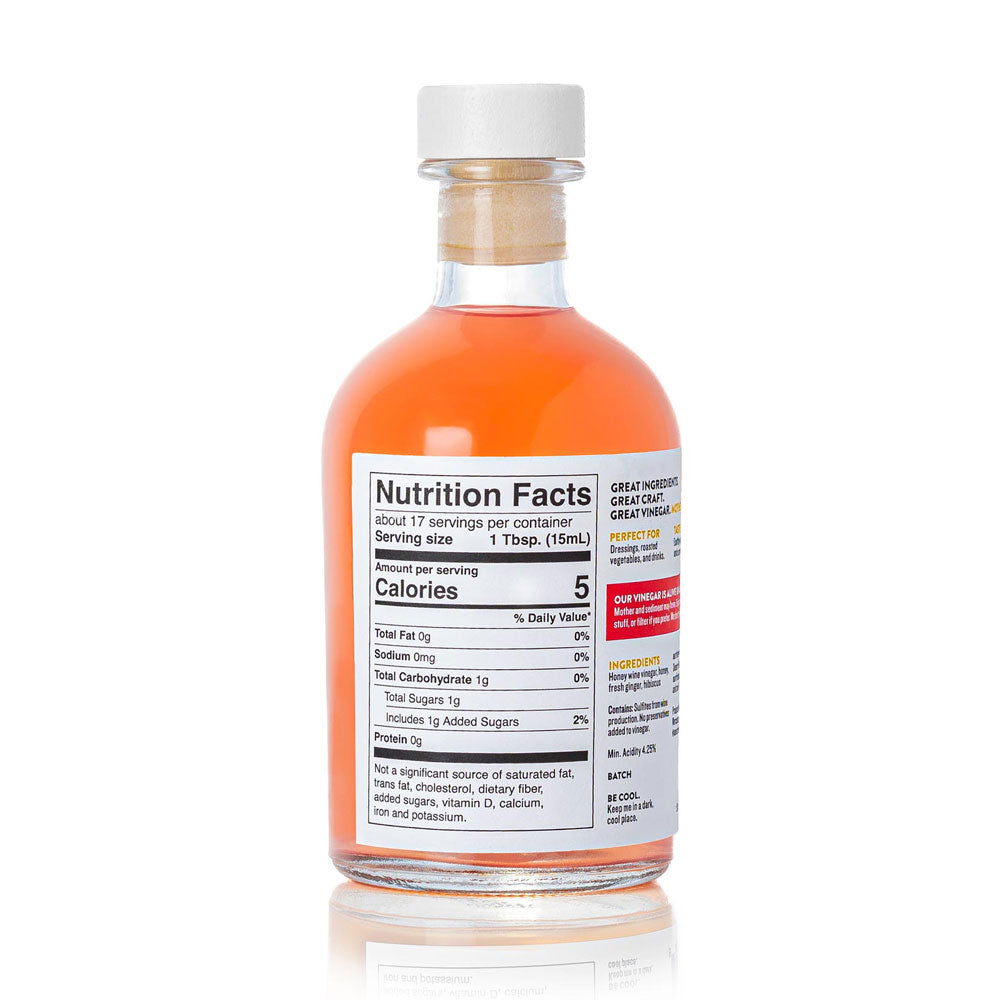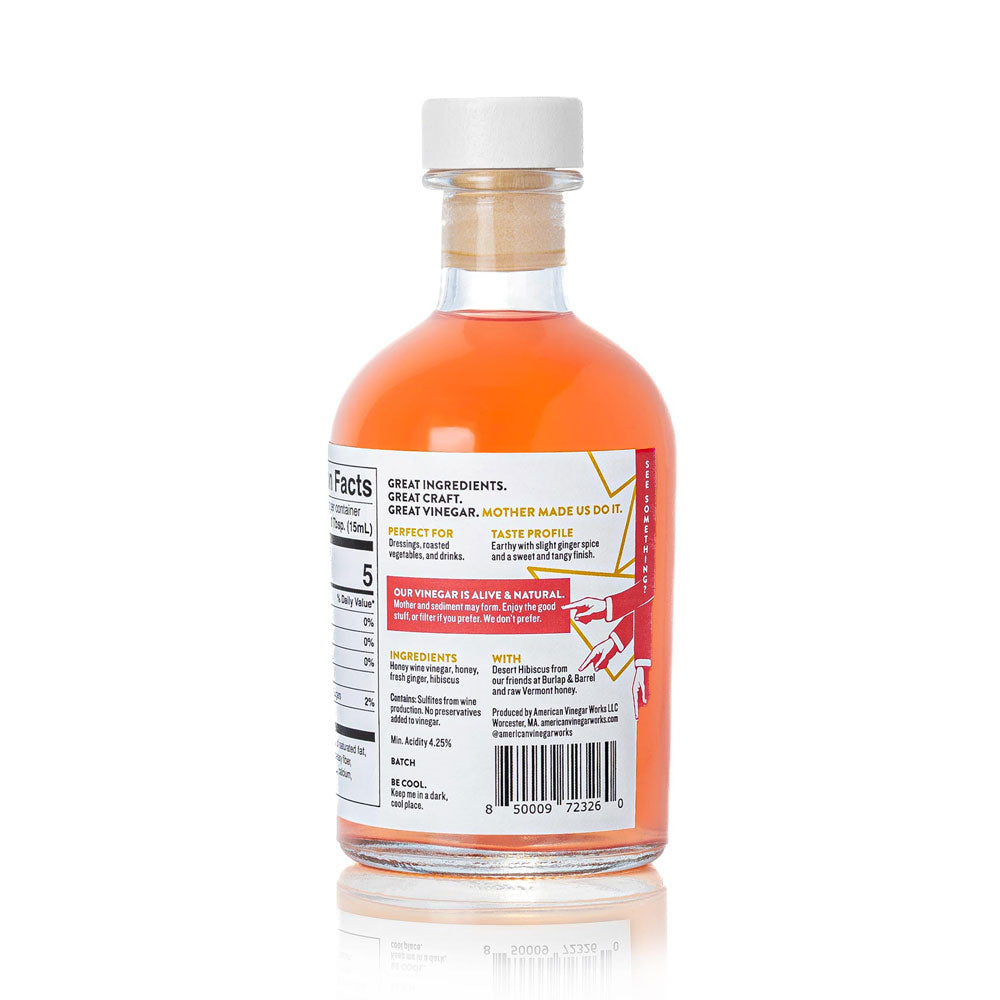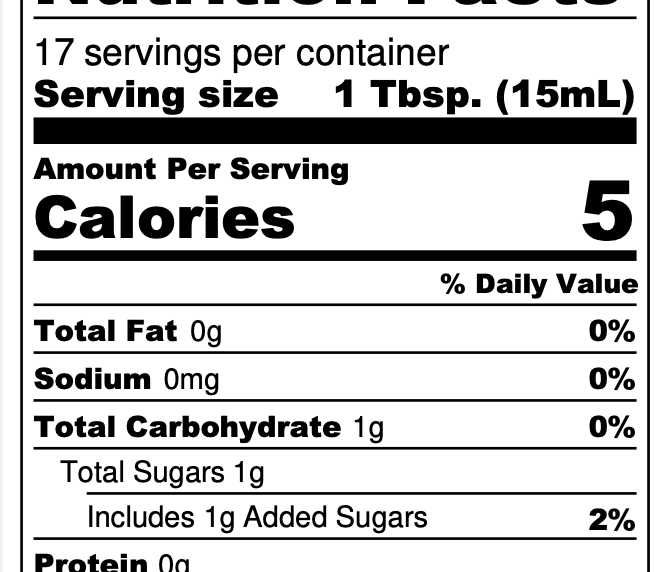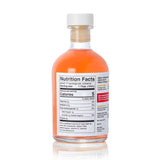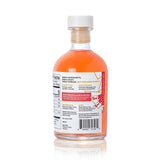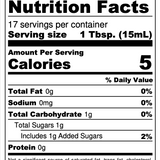 Desert Hibiscus Honey Vinegar
---
Were you one of those kids that loved tart candy?  This vinegar is for you.
Honey, hibiscus and mead come together to make a slightly sweet, lively vinegar that is perfect for your favorite vinaigrette or to simply brighten sparkling water.
This vinegar was created by co-fermenting a New England small-batch mead with Desert Hibiscus from our friends at Burlap & Barrel. Fresh ginger adds to the brightness of this vinegar and the slight sweetness comes from raw honey from Vermont that is added to the aged vinegar.
---
---
Free shipping on orders over $75 to the same address in the contiguous US.
Raves & Reviews
"THE MOST SURPRISING AND DELIGHTFUL VINEGARS I'VE EVER TRIED"

-

"THEIR VIBRANT COLORS ARE STRIKING"

-
---
Tell Me More
Size
250ml glass bottle
Perfect For
Dressings, roasted root vegetables, and drinks.
Fermentation Base
Honey mead wine
Base Origin
Maine
Taste Profile
Earthy with a slight ginger spice and a sweet and tangy finish.  Tart candy as vinegar.
Production Process
Co-fermented with fresh ginger and Desert Hibiscus from Burlap & Barrel. Aged and finished with raw honey from Vermont.
Minimum Acidity
4.25%
Important note:  Your vinegar will very likely have small floaters.  This is a product of raw honey coming together with strands of vinegar mother.  Both of which are completely natural, do not impact the flavor of the vinegar, and are a consequence of neither the honey, nor the vinegar being filtered or heat treated which allows for more complex flavors.
Bright Hibiscus Tea
Delicious bright Hibiscus tea with honey is wonderful splashed in a glass of water to start your day. I'm sure I'll enjoy it in many other ways I love it when healthy tastes good too!
SURPRISE!
I'm always looking for foods to try. So, when I saw the Hibiscus Honey Vinegar, I knew I just had to try it, for not other reason than to possibly pass on it and the others. One word describes this vinegar. WOW ! I've used it now on salads, a chicken dish I wanted to try, and as the base of my new vinaigrette. It's amazing taste and subtleness just complements the food. I will most definitely be adding this to my pantry!
Awsome
Absolutely delicious put vinegarett to a new level of sweet floral goodness
I'll buy it again....
1st. thank you American Vinegar, the Vinegar is very good, better then we thought, my daughter who I gave a bottle of the (Hibiscus Vinegar) she called us the same day and ask had we tried it? So we did and we loved it, has a clean, crisp flavor. Yeah we'll be reordering very soon, thank you.
Fantastic flavor!
As a big fan of B&B hibiscus and AVW vinegars, I knew it'd be great and it didn't disappoint! The Alabama White Sauce was great, a simple vinaigrette for a strawberry salad… Awesome.