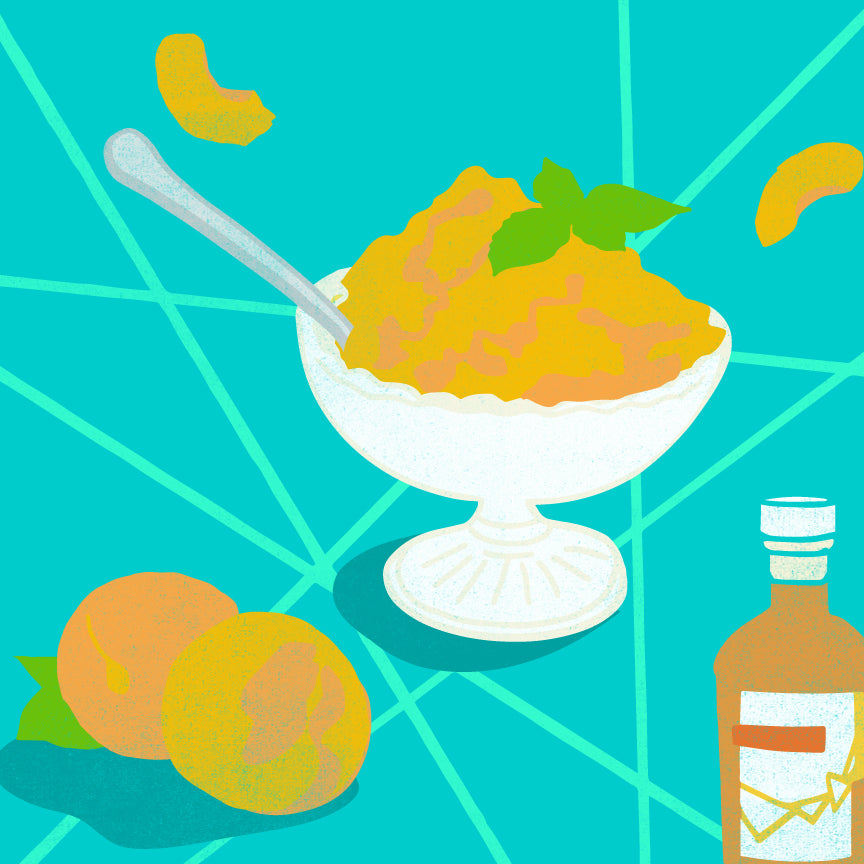 Granitas are an Italian treat that exist in the neighborhood of a snow cone and sorbet. Originally from Sicily they are found throughout Italy and beyond. They make for a sophisticated and light dessert, heat wave refresher, or a fun midcourse palate cleanser. The flaky ice crystals also make for a fun textural experience.
Granitas can be made from numerous bases and fruits. Here we are using stone fruit, our Honey Wine Vinegar for acid, and raw honey for sweetness.
As an adult dessert we particularly like to serve this granita with a small frozen (i.e. syrupy) gin carafe at the dinner table to allow guests to pour on a little gin into their granita. Barr Hill's gin is as our favorite for this purpose—not the least because they continue our theme of honey in this recipe.