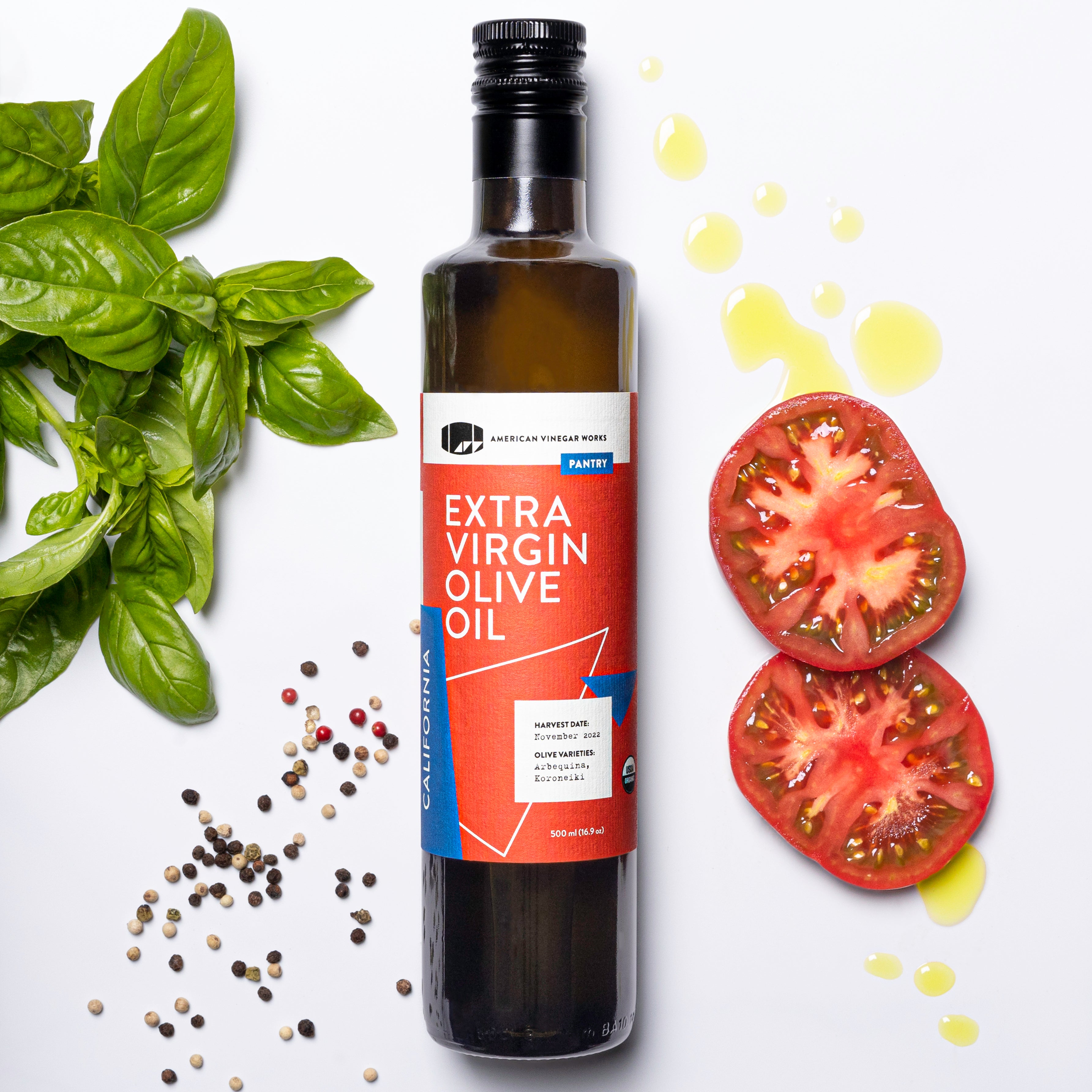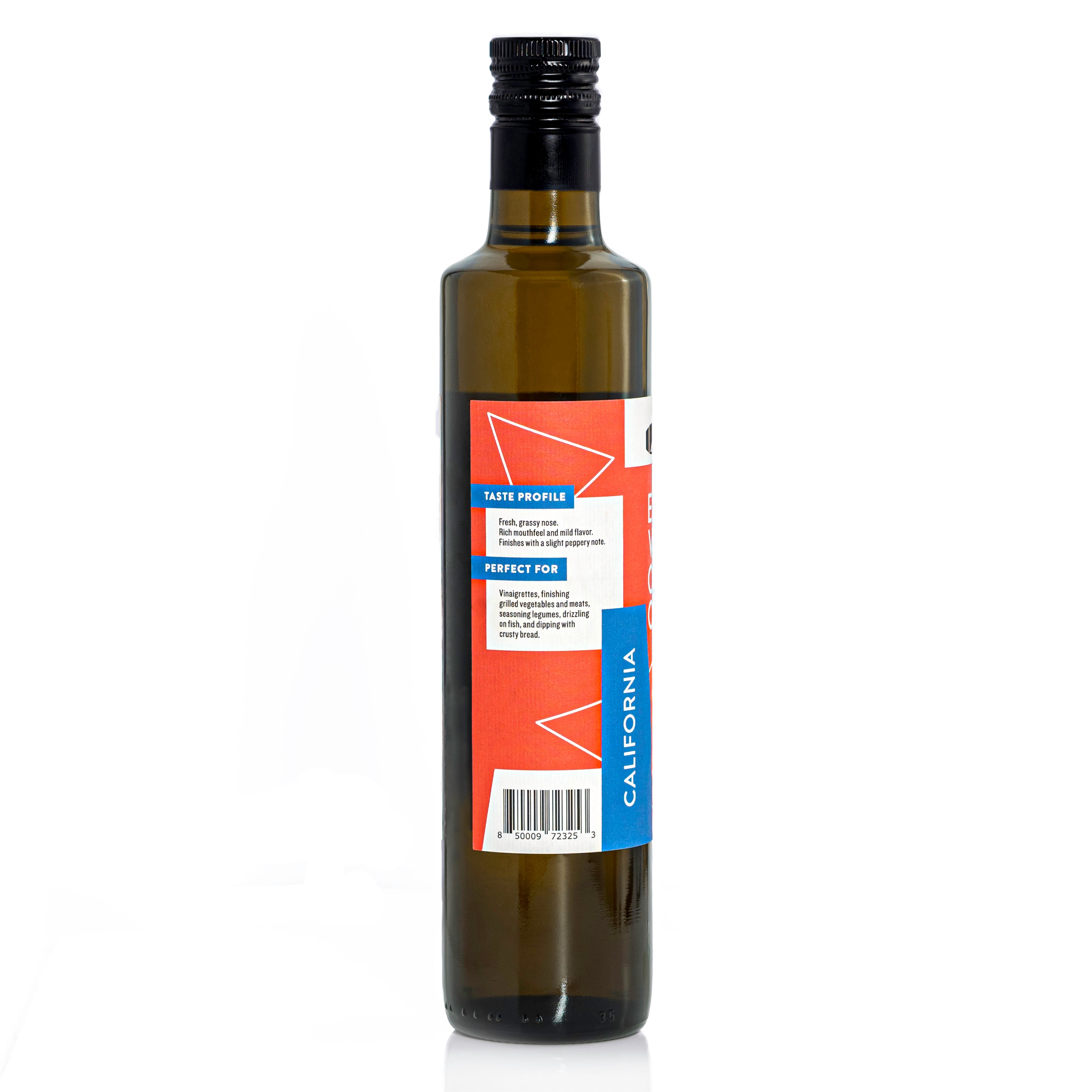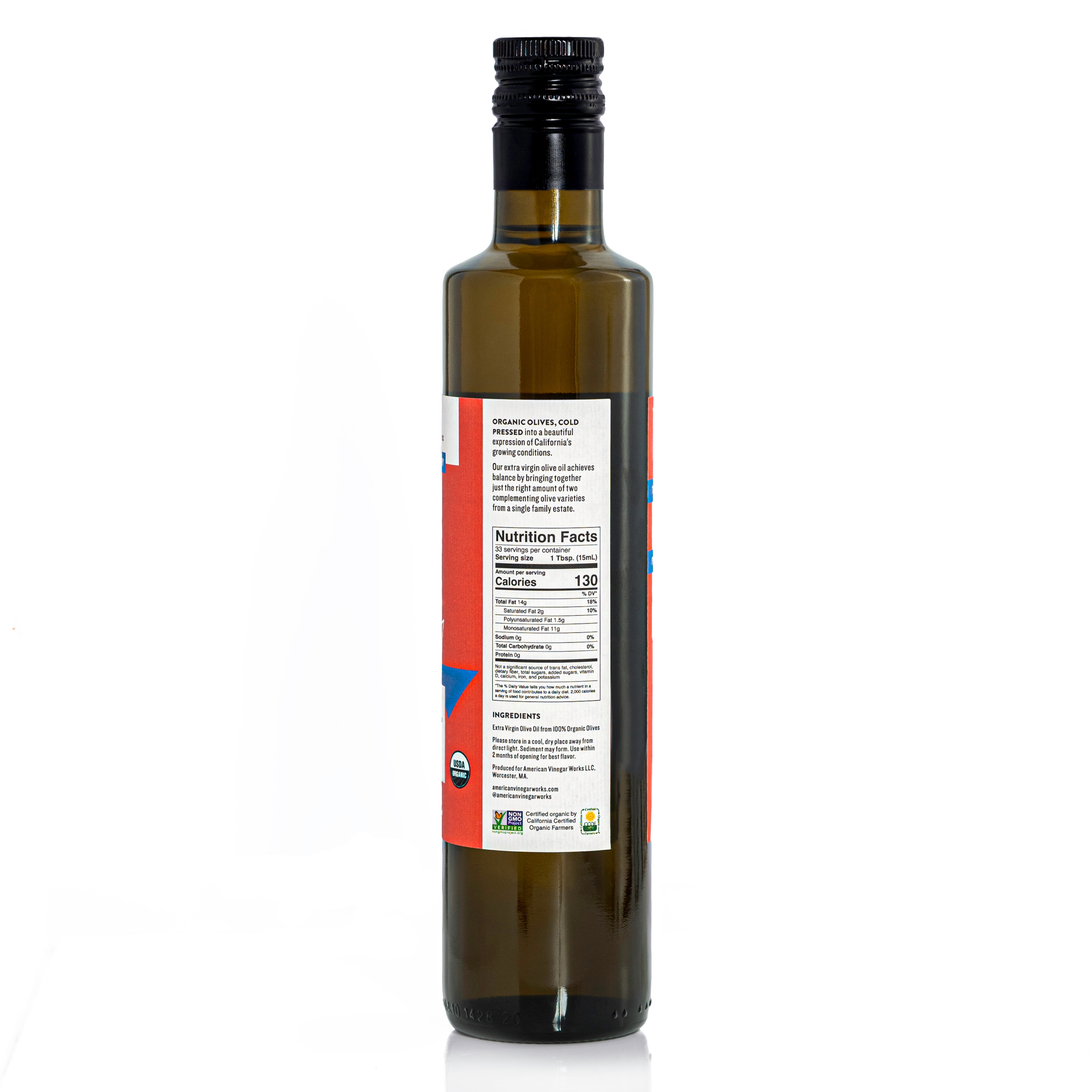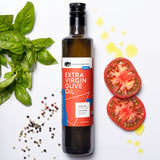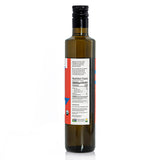 Extra Virgin Olive Oil: California Organic
---
Organic olives, cold pressed into a beautiful expression of California's growing conditions. 
Our extra virgin olive oil achieves balance by bringing together just the right amount of two complementing olive varieties from a single family estate in California.
A vibrant finishing olive oil that melds wonderfully with our vinegars and with fresh foods.  The grassy nose of this olive oil is a joy and offers a hint of its lively, balanced flavor.    
Packaged in a larger 500ml bottle to complement our vinegar bottle size and support the 2-parts olive oil to 1-part vinegar ratio in classic vinaigrette salad dressings.
---
---
Free shipping on orders over $75 to the same address in the contiguous US.
Raves & Reviews
"ROBUST, FRESH, AND GRASSY"

-
---
Tell Me More
Size
500ml (16.9 oz) glass bottle
Perfect For
Vinaigrettes, finishing grilled vegetables and meats, seasoning legumes, drizzling on fish, and dipping with crusty bread.   
Taste Profile
Fresh, grassy nose. Rich mouthfeel and mild flavor. Finishes with a slight peppery note.
Olive Varieties
Arbequina and Koroneiki
Harvest Date
November 2022
Grown In
California
Production Process
Cold pressed 100% organic olives. Non GMO Project verified.
Best By Date
June 2025. Olive oil should be used as soon as possible after the olive harvest date.  Please use within 2 months of opening bottle for best flavor. 
Olive oil
Very nice oil for salad dressings. Will purchase again.
Some of the Best I've tried !
I have tried many Olive Oils in the past and I am always on the look out for a special one, I have found the one.
Thank you for the fine product !
California Olive Oil? YES!
We bought this olive oil as a gift and just got feedback about it. And……… the comments were "it is very, very good!" The gift recipient said the only way to test the olive oil was to use it alone without vinegar, which he did thus the genesis of his comment.
I'm excited that it is American made and carefully controlled so that it is not adulterated like many of the European olive oils. Kudos to American Vinegar Works!
We made the vinaigrette dressing with your red wine vinegar and it was by far the best. We are anxious to try your other suggestions and recipes using the olive oil.
Delicious oil
This is a mild oil with nice flavor. I do like a more robust oil with a peppery finish but this is great when you want a milder flavor. Great as a finishing oil.