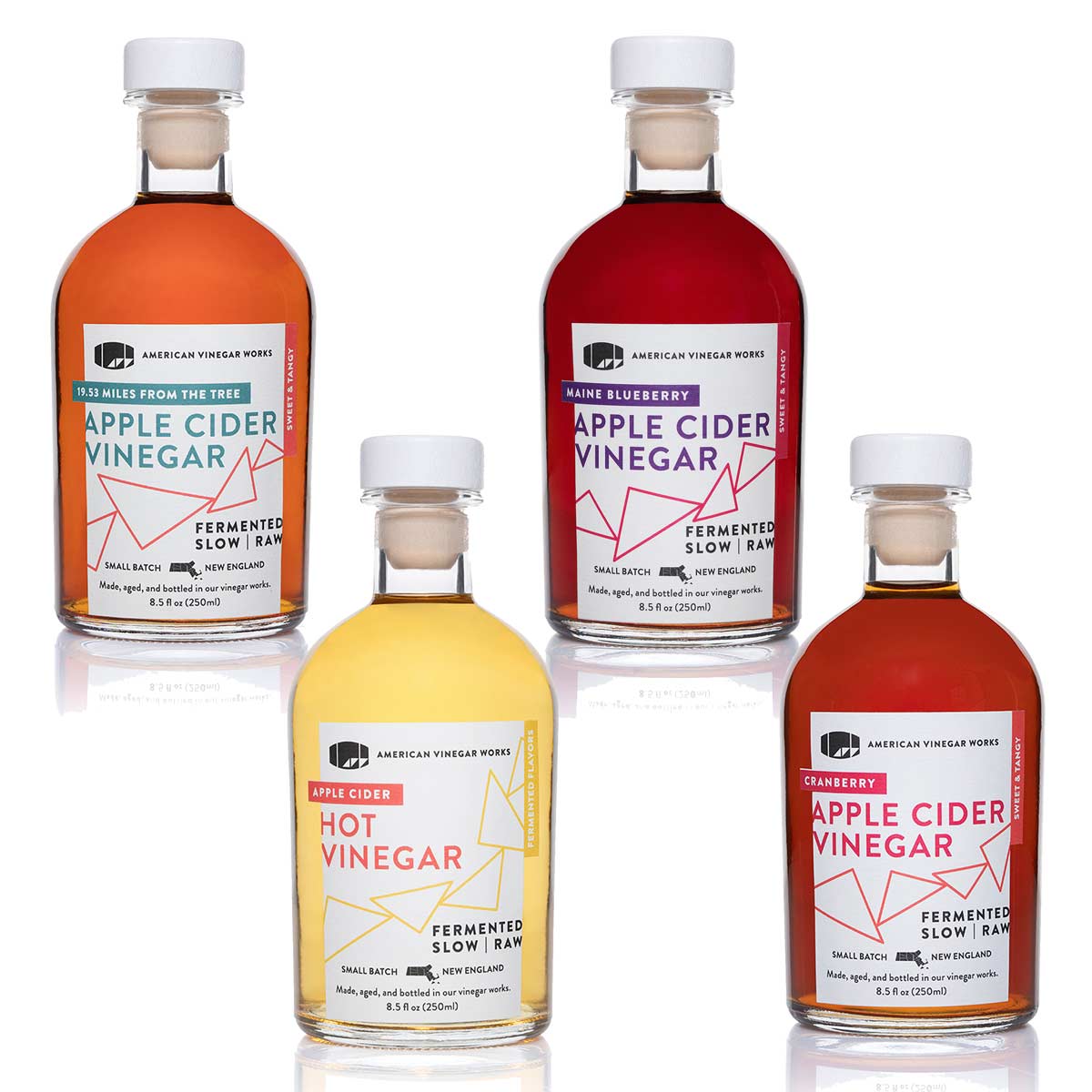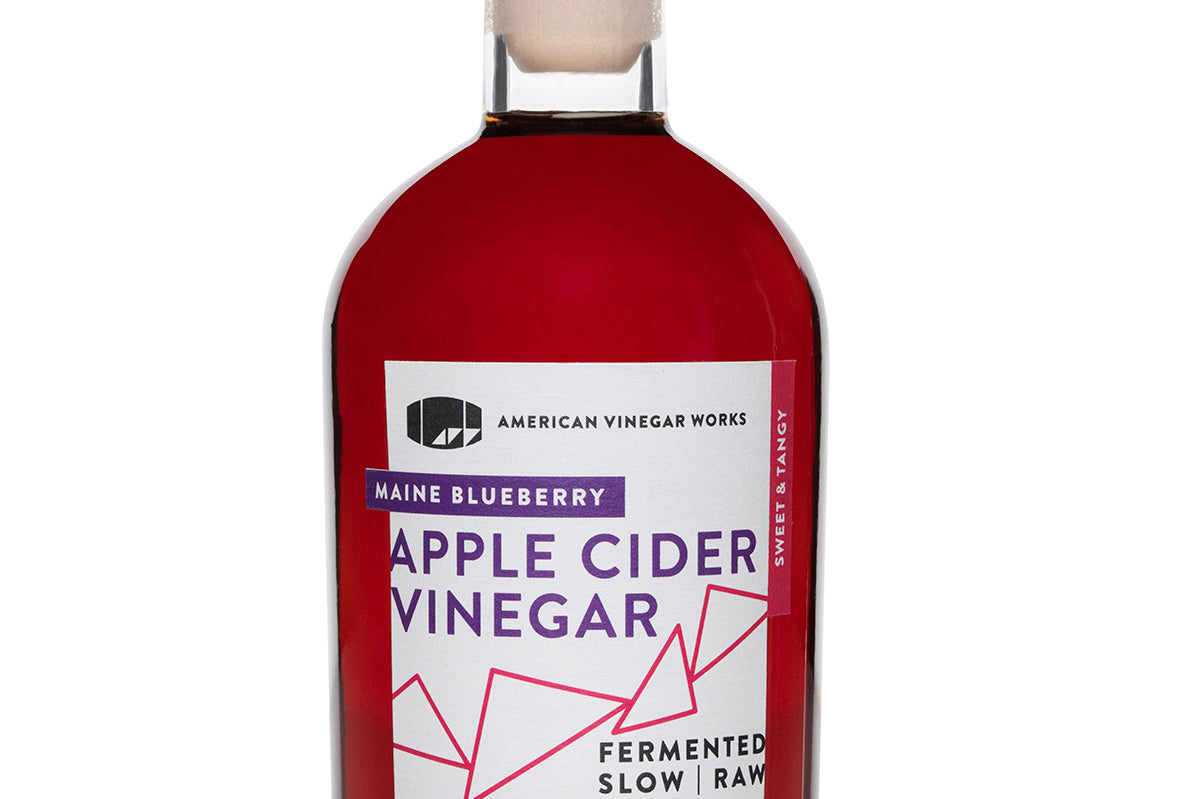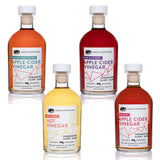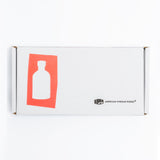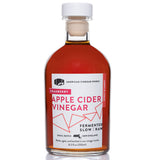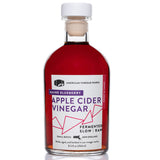 Cider Lovers Vinegar Four Pack
---
A set of four cider vinegars for the apple cider vinegar lover.
These ACVs, as with all of our vinegars, are slow fermented, bottled raw, and never have any added preservatives.  These four vinegars are set in one of our custom boxes and include a recipe card. You can find production and ingredient details in each individual vinegar's page but we have assembled them here as a set for easier grouping.
---
---
Free shipping on orders over $75 to the same address in the contiguous US.
Raves & Reviews
"THE MOST SURPRISING AND DELIGHTFUL VINEGARS I'VE EVER TRIED"

-

"VINEGARS WITH A SENSE OF PLACE"

-
---
Tell Me More
Every vinegar in this set, other than the Hot ACV, is from our Sweet & Tangy line which balances a vinegar's tangy qualities with just a hint of sweetness from apples.
Includes four 250ml bottles of vinegar: Cranberry Apple Cider Vinegar, Hot Apple Cider Vinegar, Wild Maine Blueberry ACV, and 19.53 Miles from the Tree Apple Cider Vinegar.  
Amazing Stuff
I've been trying to incorporate vinegar into our daily diets with limited success. Till I found this! Now I can drink it (diluted, of course) without the smell making me hurk. The flavor is amazing! We dash a splash in most every meal now too. There are so many benefits to adding ACV to your life. (Our heartburn has already disappeared!) this stuff is well worth the price just in the fact that you can actually consume it!
Hot Vinegar
Really great on my Turnip Greens and Collards with just enough heat and depth in the taste. Also, a killer vinegar for use in my fridge jars of garden jalapenos and okra spears. So good. Deep depth taste.
Cider Lovers Vinegar Four Pack
Cider Lovers Vinegar Four Pack
Finding excellent vinegar is a challenge with the mass marketing of poorly made products and transparency fading rapidly. However, it is still possible to find authentic vinegar. After reading how American Vinegar Works produces small-batch vinegar using the tried and true methods of actual vinegar makers, I tried the Cider Lovers Vinegar Four Pack.
Each vinegar in the offering was distinct in flavor, as in a vinegar beverage, cooking, or straight. Three were whole body and very satisfying. Unfortunately, the "Hot Vinegar" may have slipped past the quality control as it had little to no vinegar flavor or heat, more like water. So, despite the errant bottle, I find the other three most defiantly five stars for overall marks for vinegar and winners in my book.
I plan to check the other offerings of American Vinegar Works. American Vinegar Works makes the best vinegar.