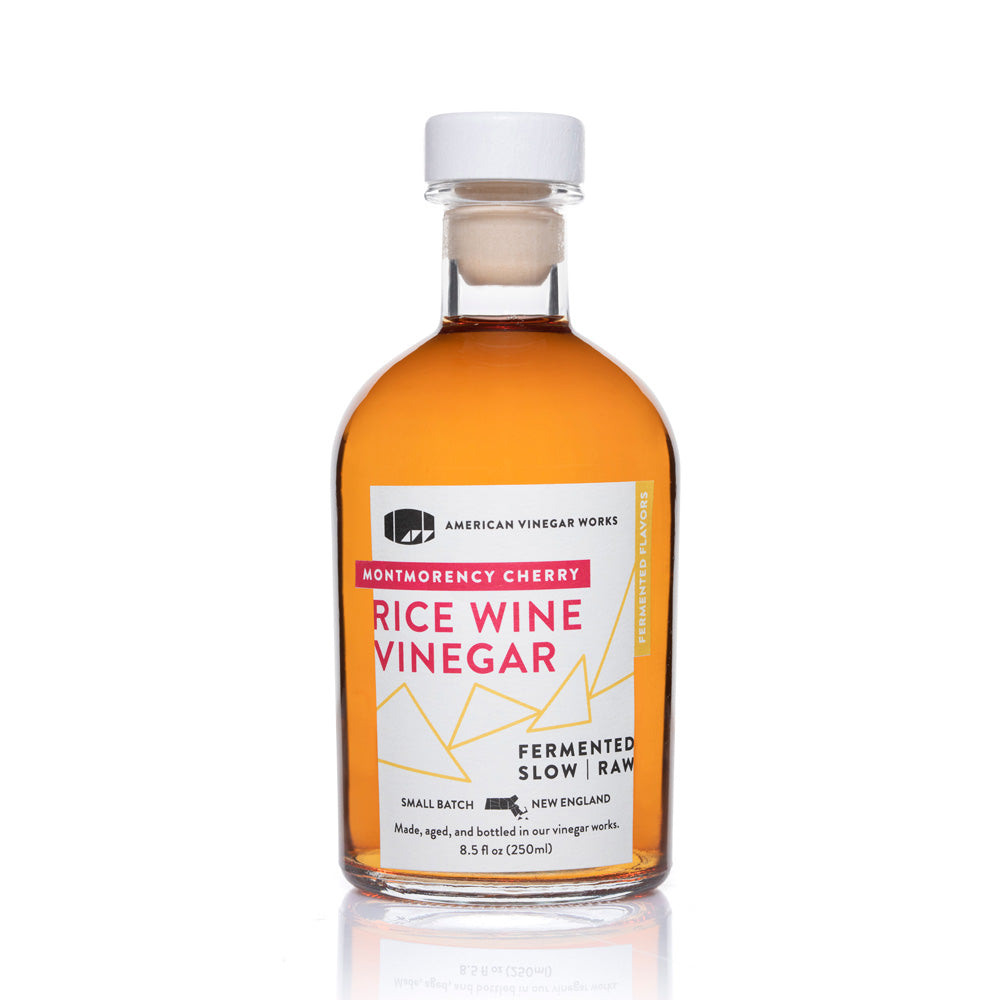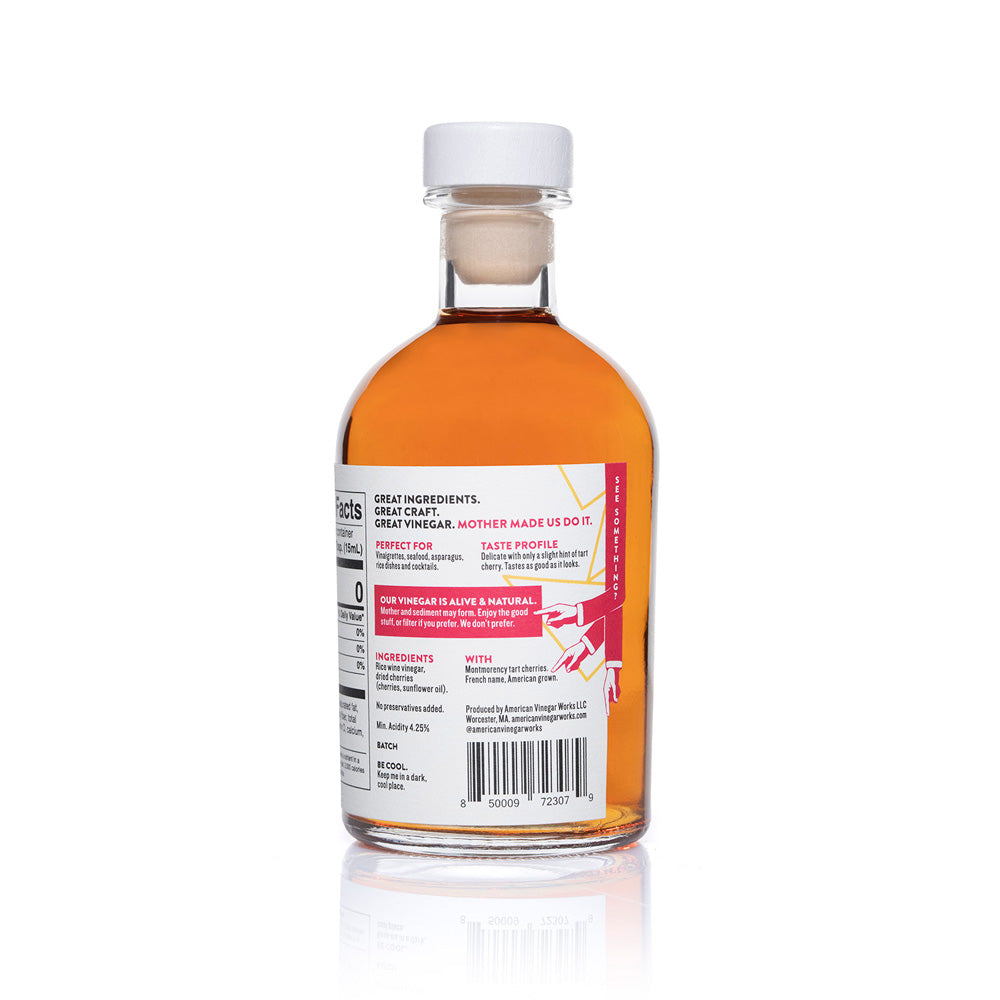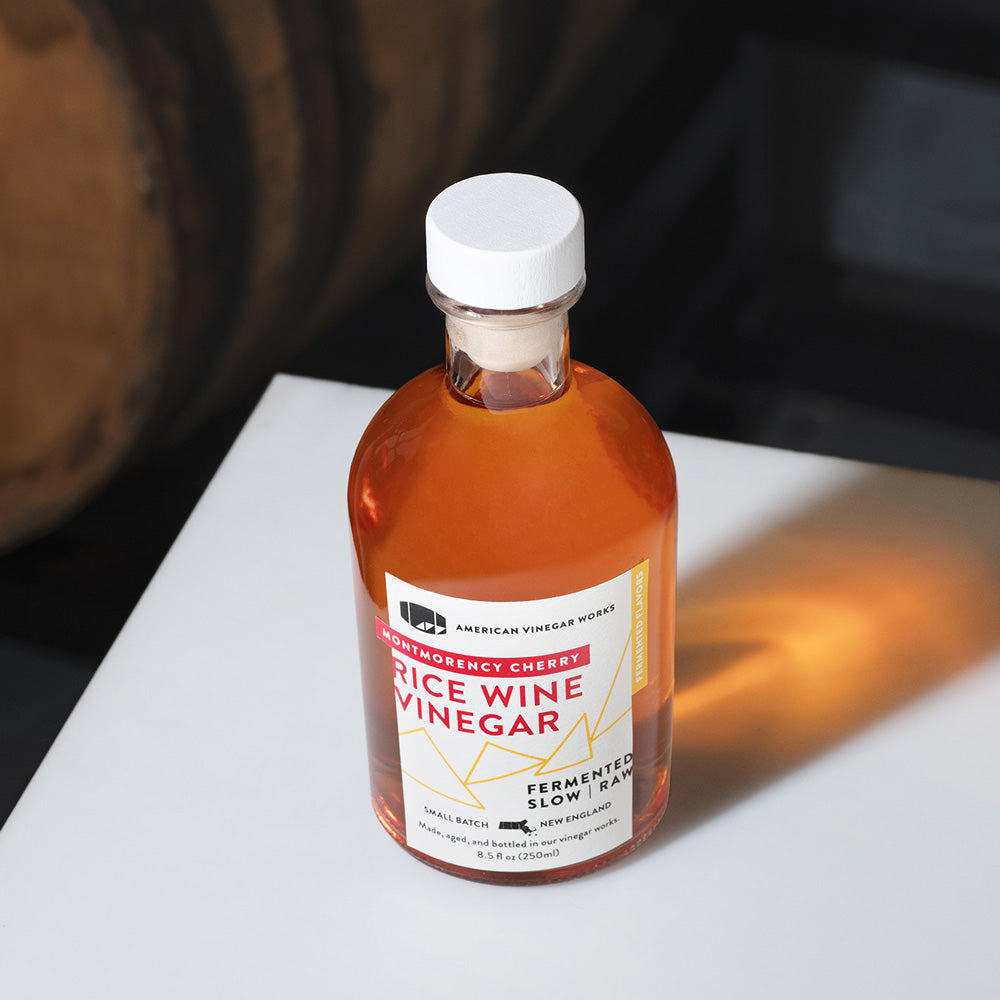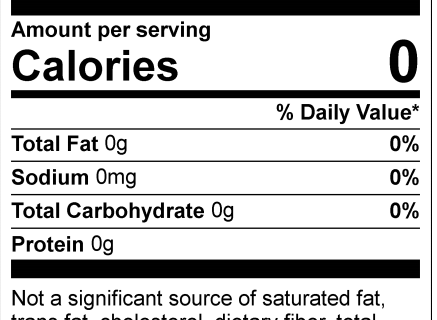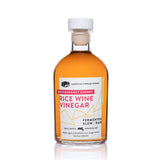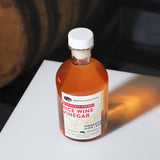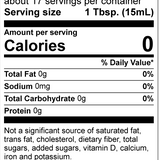 Montmorency Cherry Rice Wine Vinegar
---
Made with junmai-grade sake from California and co-fermented with tart Montmorency cherries. This special co-fermented vinegar has the flavor profile of rice wine and the tannins of red wine. It does not taste explicitly like cherries but this unique vinegar would not be possible without them. Our Montmorency Cherry Rice Wine Vinegar is highly versatile and a must-have addition for rice-wine vinegar lovers.
---
---
Free shipping on orders over $75 to the same address in the contiguous US.
Raves & Reviews
"VINEGARS WITH A SENSE OF PLACE"

-

"BOTTLES WORTH SEEKING OUT"

-
---
Tell Me More
Size
250ml glass bottle
Perfect For
Vinaigrettes, stir fries, rice dishes, and seafood. 

Fermentation Base
Junmai Sake
Base Origin
California
Taste Profile
Delicate with only a slight hint of tart cherry and tannins. 
Production Process
Co-fermented with Montmorency cherries. Aged in 25 gallon American oak barrels.
Minimum Acidity
4.25%
Cherry rice wine vinegar
I always make my own dressing and this added flavors my palate loved. I can't wait to make teriyaki sauce with it. This is an amazing company from packaging to delivery to customer service. I bought 4 different bottles of their vinegar and can't wait to experiment. Don't hesitate you won't be
disappointed.
Better than I thought!
Very delicate and delicious!
Just the best
Even in tuna salad, not at all plebeian, just a breath of fresh
Rice wine must
This rice wine is so good you could just drink it straight up out of the bottle great flavor tried it in some stir fry and it made it better tasting than from a restaurant!