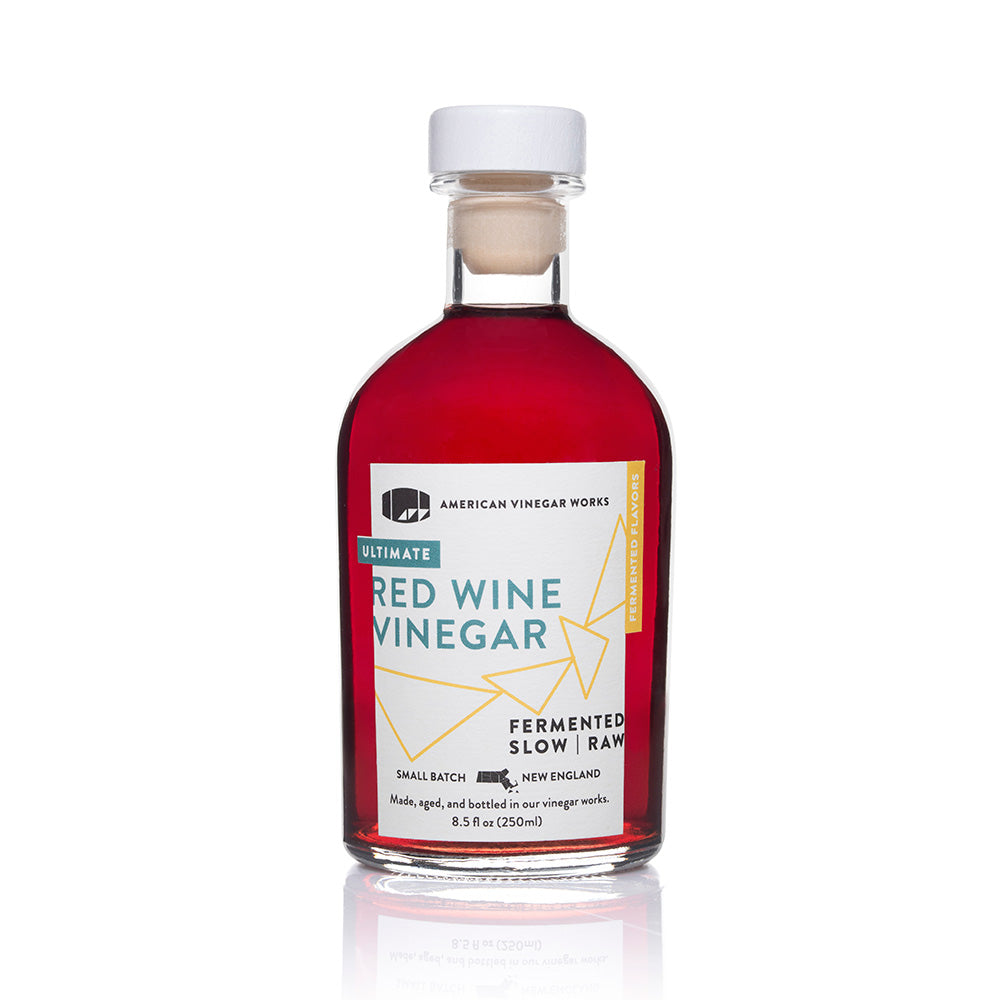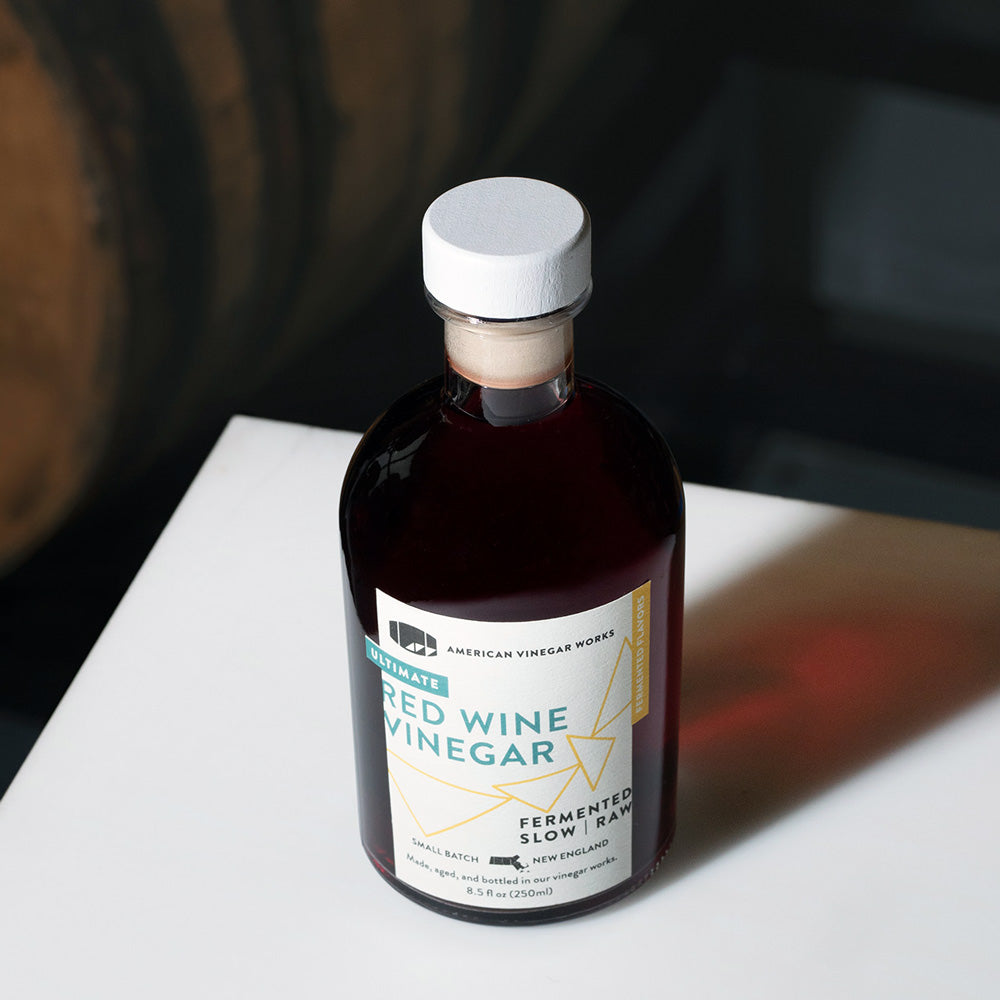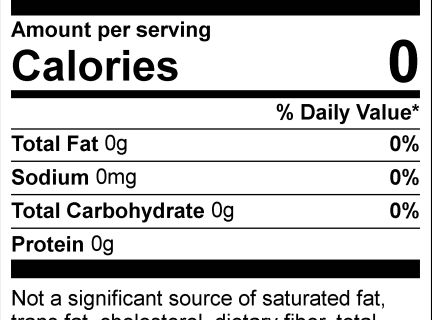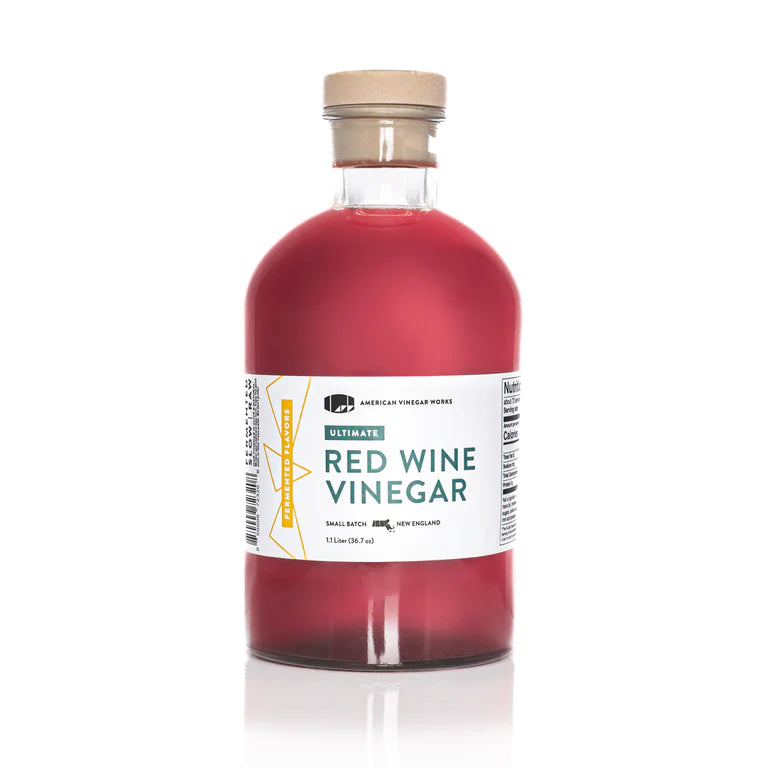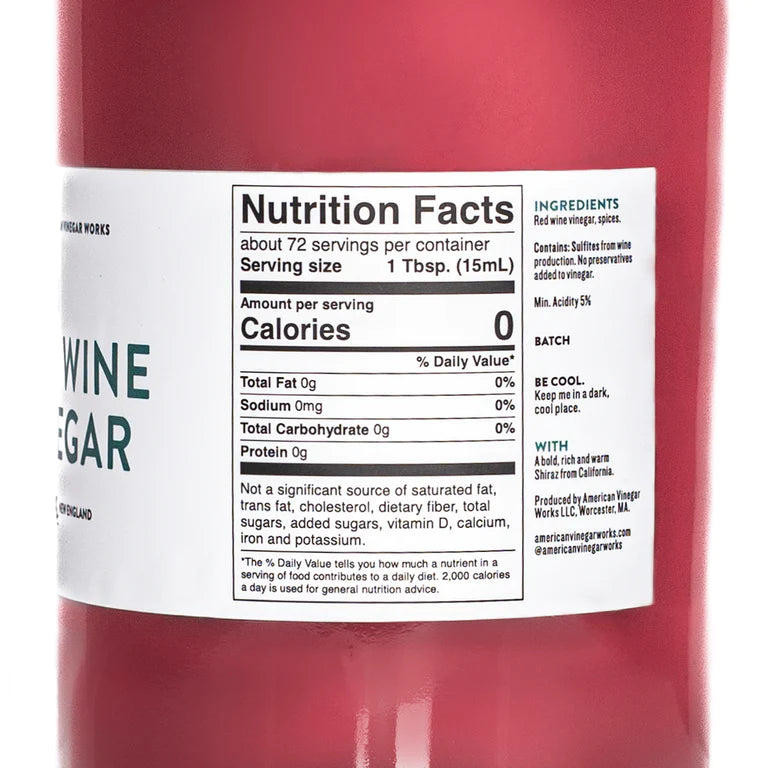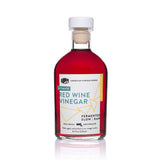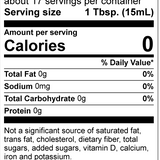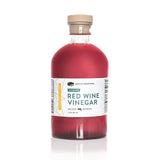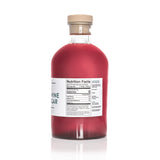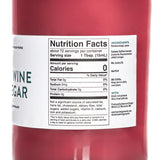 Ultimate Red Wine Vinegar
---
Made with California Shiraz (or Syrah) this vinegar is a bold standout that will quickly become your go-to red wine vinegar for your most versatile vinaigrettes. This vinegar was co-fermented in small batches using a unique process from the early 1800s and aged in 25 gallon American oak barrels. We call it our Ultimate Red Wine Vinegar for a reason…
---
---
Choose Your Size
Free shipping on orders over $75 to the same address in the contiguous US.
Raves & Reviews
DOUBLE GOLD & BEST IN CLASS RED WINE VINEGAR

-

"START(S) WITH A COMPLEX AND STRUCTURED WINE"

-
---
Tell Me More
Size
8.5oz or 33.8oz glass bottle
Perfect For
Vinaigrettes, meat marinades, greek salads, sauerbraten, and gin-based cocktails.  

Fermentation Base
Shiraz Red Wine 
Base Origin
California
Taste Profile
Rich, meaty and sharp. Slightly savory and fully mysterious. 
Production Process
Slow fermented. Aged in oak barrels. 
Minimum Acidity
5%
The best Red Wine vinegar you will find.
Second order!
We have enjoyed several different vinegar flavors from American Vinegar, but Red Wine is my go-to for so much. The sharp acid is perfect in salad dressings and marinades as well. They are also perfect for gifting , which we have also done. Customer service is fantastic. You won't be disappointed with any purchases you make.
Great vinegar
Growing up Italian vinegar and oil was the only salad dressing. We even would mix it up with olive oil, garlic, Oregano, salt and pepper as a "Sicilian cocktail". Weird I know. Good product. Like the 5% acidity but an option of 6% would be nice too.
I'm so glad I found this company
Wonderful, well-rounded and full flavored. For so many years, I've been frustrated by store bolt vinegars. Never again! Thanks you for improving my dressings, sauces, marinades, and condiments!
Just a better tasting vinegar