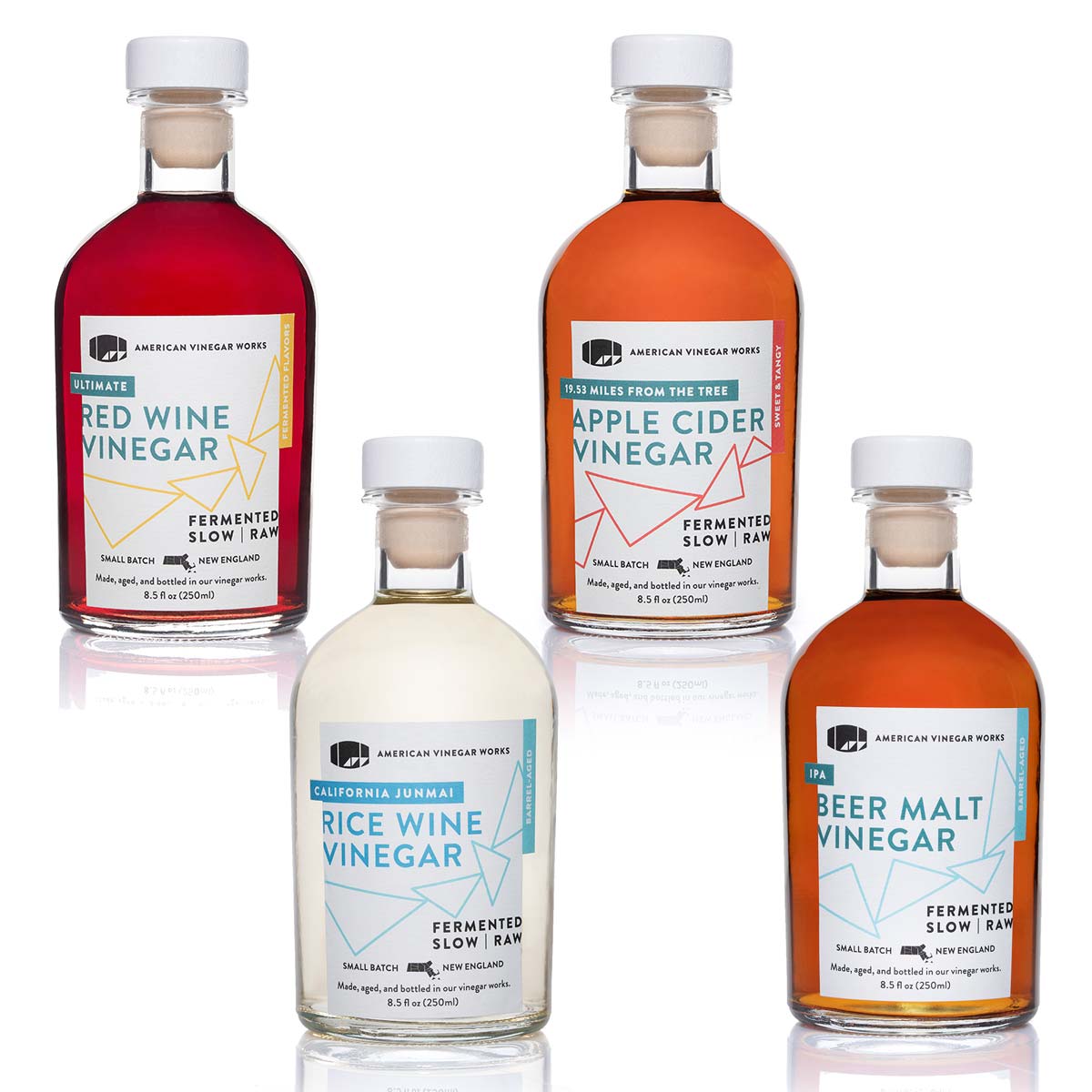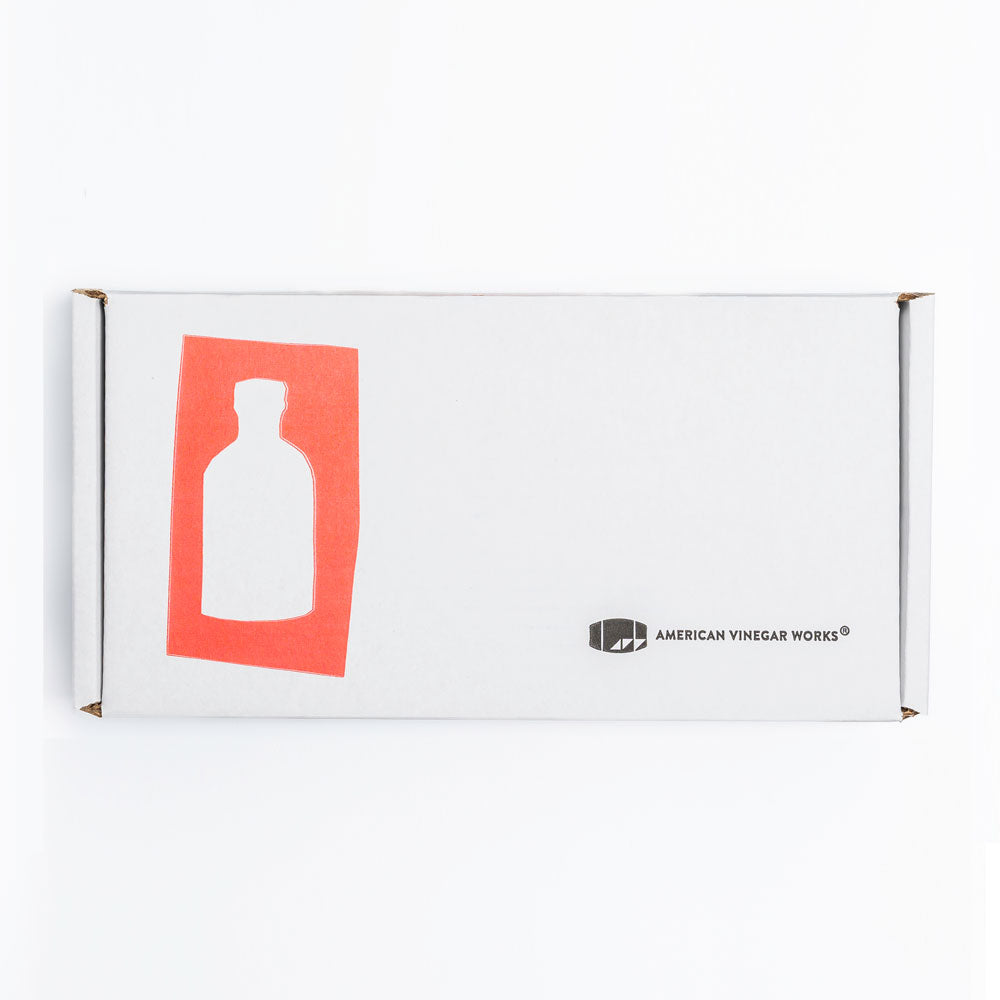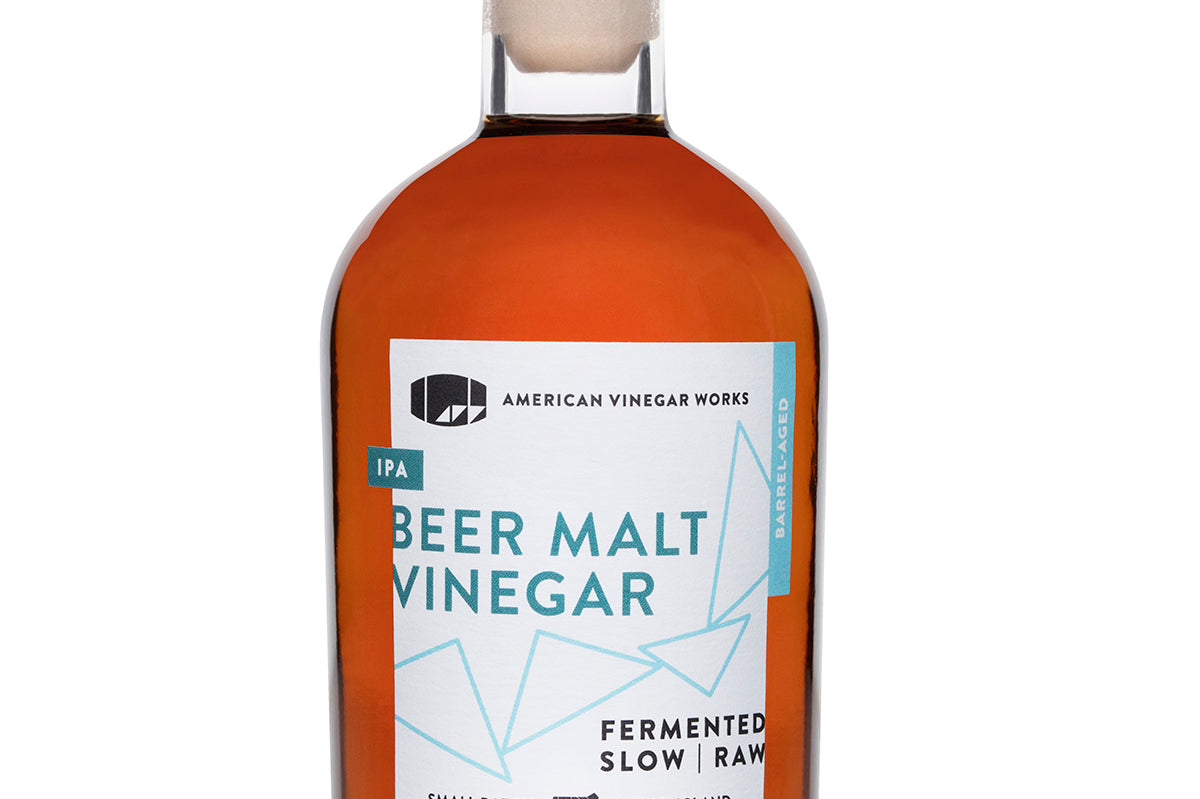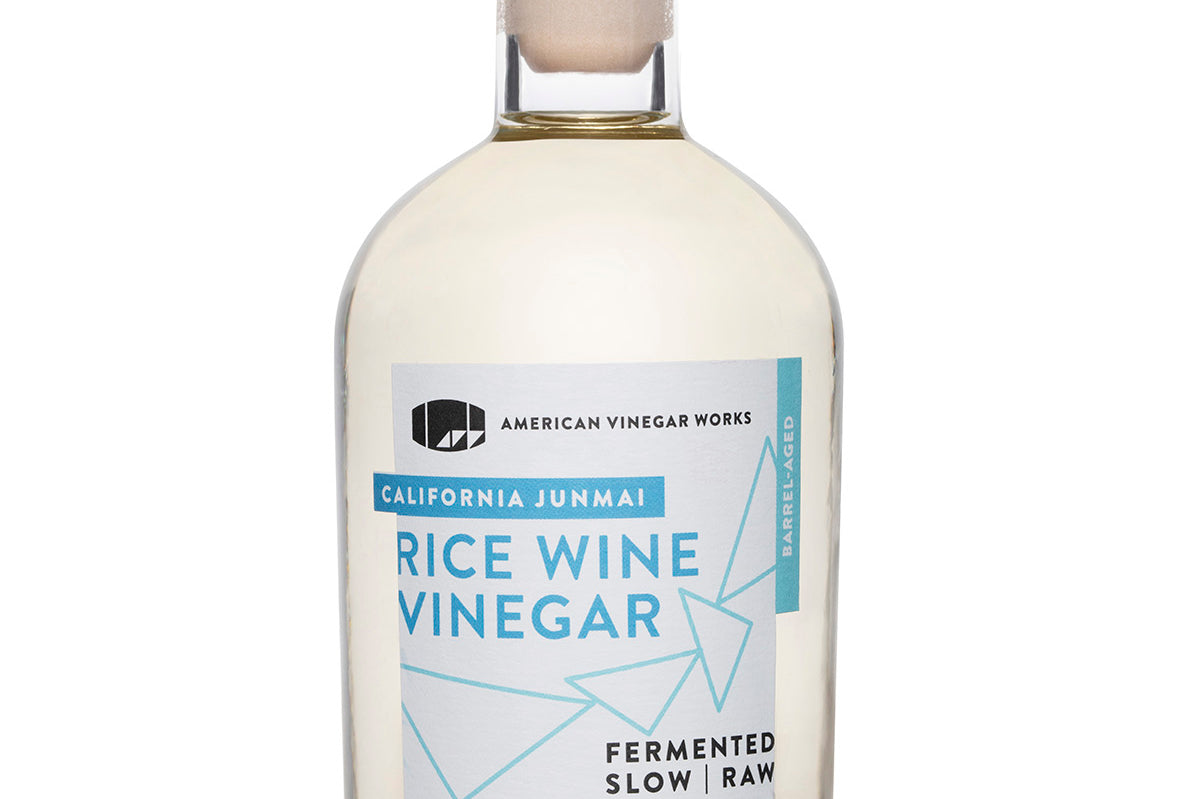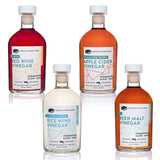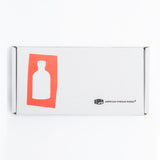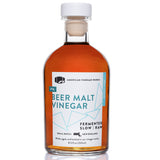 Essential Kitchen Vinegars Four Pack
---
A set of our four essential kitchen vinegars.
---
---
Free shipping on orders over $75 to the same address in the contiguous US.
Raves & Reviews
"THE MOST SURPRISING AND DELIGHTFUL VINEGARS I'VE EVER TRIED"

-

"VINEGARS WITH A SENSE OF PLACE"

-
---
Tell Me More
These are classics and often found on recipe cards. These four vinegars are set in one of our custom boxes and include a recipe card. You can find production and ingredient details in each individual vinegar's page but we have assembled them here as a set for easier grouping. 
Includes four 250ml bottles of vinegar: IPA Beer Malt Vinegar, Ultimate Red Wine Vinegar, 19.53 Miles From the Tree Apple Cider Vinegar, and California Junmai Rice Wine Vinegar.
Great taste
Excellent tasting selection of vinegar. I am definitely a customer for life
Good Stuff
I love the vinegars. They are a great addition to my cooking repertoire. It's like using wine for seasoning while cooking. I love the bottles. It all looks as if a lot of craftsmanship was employed. Great job.
Delicious
Drink Apple cider straight from the bottle!
Delicious delicious delicious. Excellent flavor profiles!!