Finishing for Sauces and Soups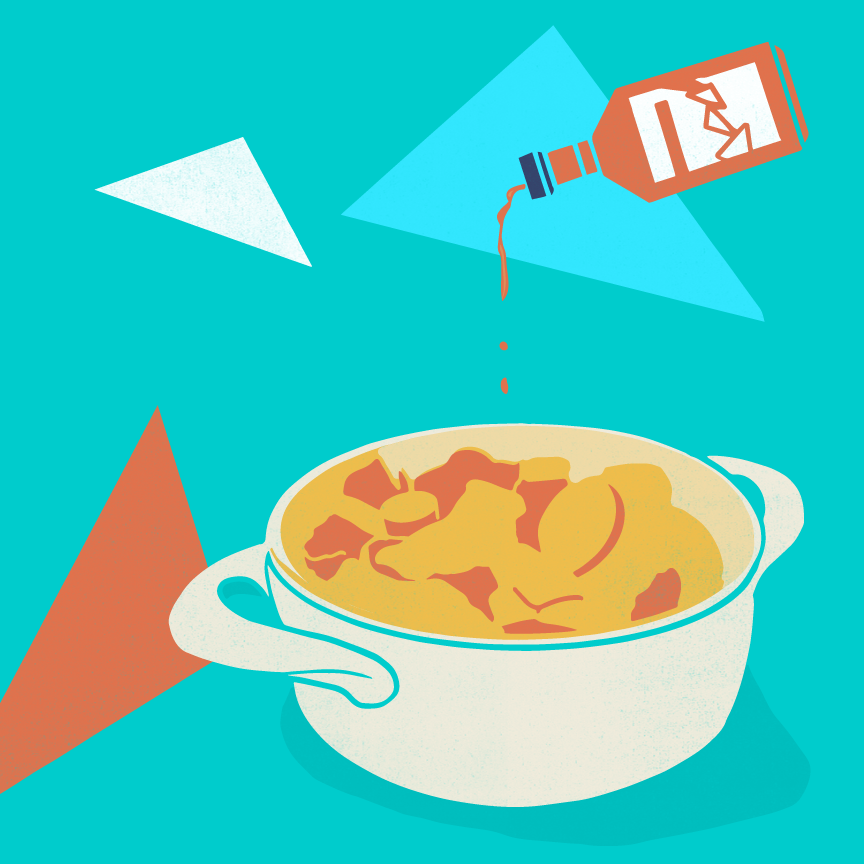 Is your soup, pasta sauce or stew missing 'something'? It is likely acid!
This one is less of a 'recipe' and more of a guide on how to use vinegar to enhance your own recipes.  Vinegar or acid is usually what is missing from the flavor balance of a recipe or meal-- I know, I know, so says the vinegar maker... but it is true.  Adding a little bit of acid to your dishes including these sauces and soups will brighten them and will also help you reduce the amount of salt you need to add to get the flavor just right.  
Start slow so that you don't make vinegar soup but do experiment to see what vinegar can do when something you can't quite put your finger on is missing.