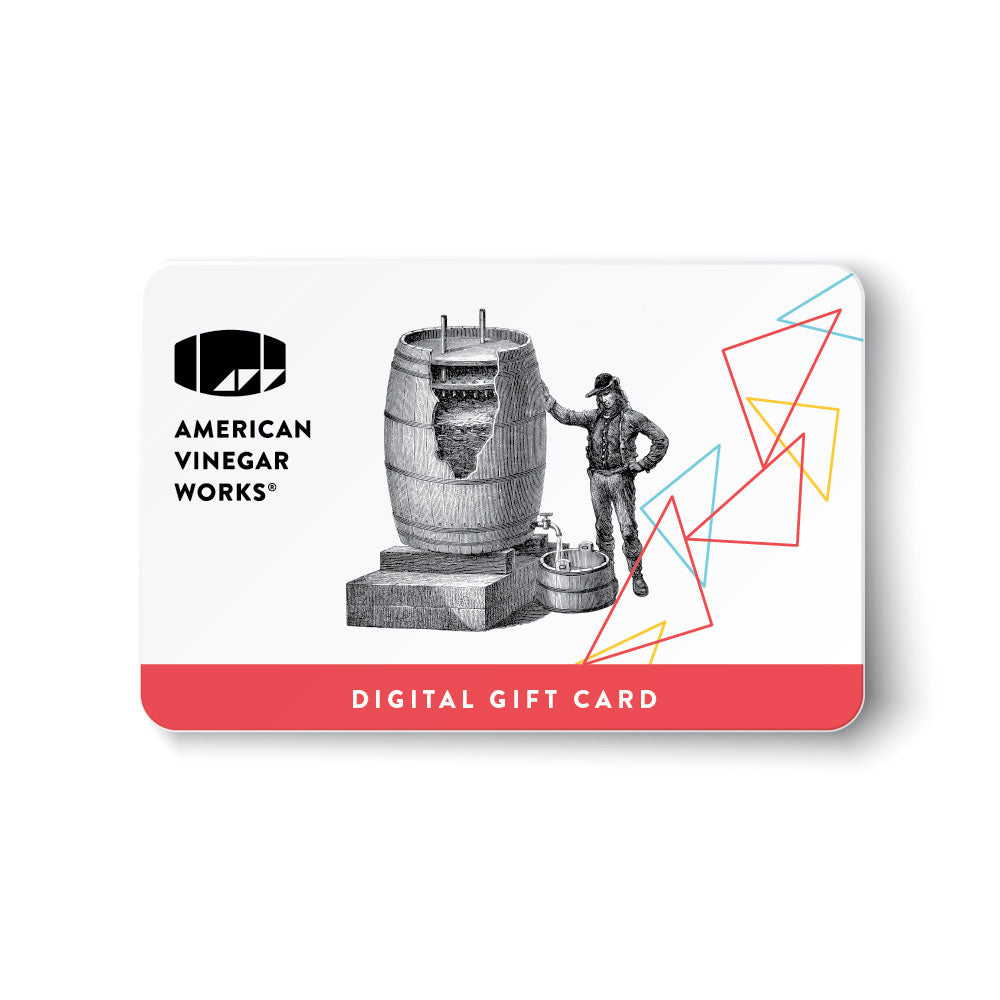 ---
Always the right choice! Our digital gift card is perfect for the home cook that likes picking their own ingredients or the gifter that is short on time.  

Digital gift cards can "ship" (ie email) right away or ship at a later date you select.  They can also be customized with a personal note or even your very own video-recorded message for the recipient. 
Give generously!  Who knows, they may even make you dinner in return... 
---
Value
---
How do Digital Gift Cards work?

You select the card amount you would like to give
Click the "Send Gift Card" button
You will then get to pick a greeting card design, write your own message or record a video message, and enter the recipient's email address.  Digital gift cards can be sent right away or you set a specific e-delivery date.
Pay as you normally would and the gift cards goes out along with instructions on how to use the gift card.
Recipients can then use the card towards any purchase for anything on our website right away. 
Will a physical gift card be sent?

No, at this time, we only have digital gift card options which can be emailed to the recipient. Or emailed to you to print and give to the recipient.
Is there a shipping charge?

No, "shipping" of digital gift cards is done over email and it is free at all digital gift card amounts.  Normal shipping charges-- as well as qualifying for the normal free shipping thresholds-- will then apply when the recipient uses the gift card just like any other purchase on our site. 
I received a digital gift card.  How do I redeem it?

Congrats, somebody loves you and loves that you love sour! So much love!

You can shop on our website for anything that you like.  During checkout you will be prompted to enter the gift card number which will credit the gift card amount towards your shopping cart total.  If the purchase amount is greater than the gift card amount you can then pay the difference by selecting any of the usual payment methods.  If you have funds left over on your card you can use that amount for separate purchase at a future date. 
I received a digital gift card.  How do I see the amount on the card?

The email with your gift card should also have the amount of the digital gift card visible.  If you have used it and want to see the balance you can also do so by clicking on this link.  Check gift card balance.
Other questions about gift cards or how to use them?