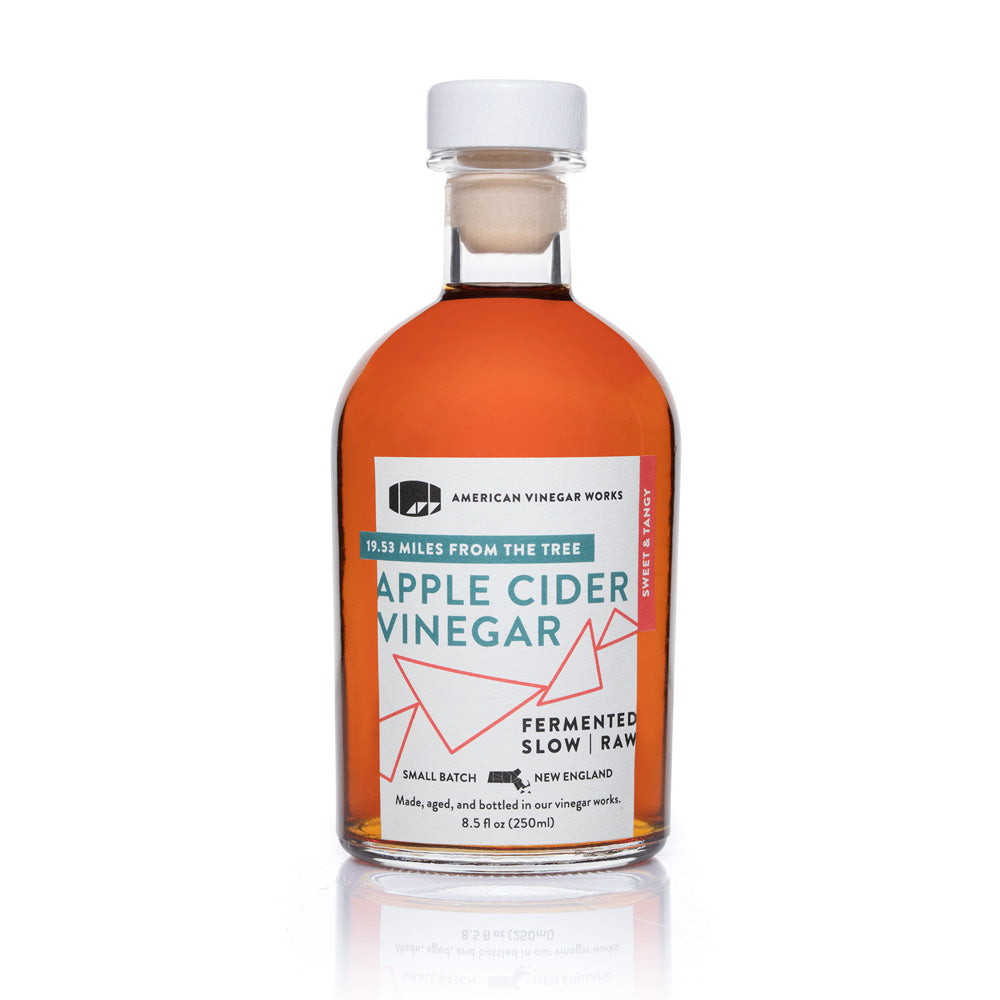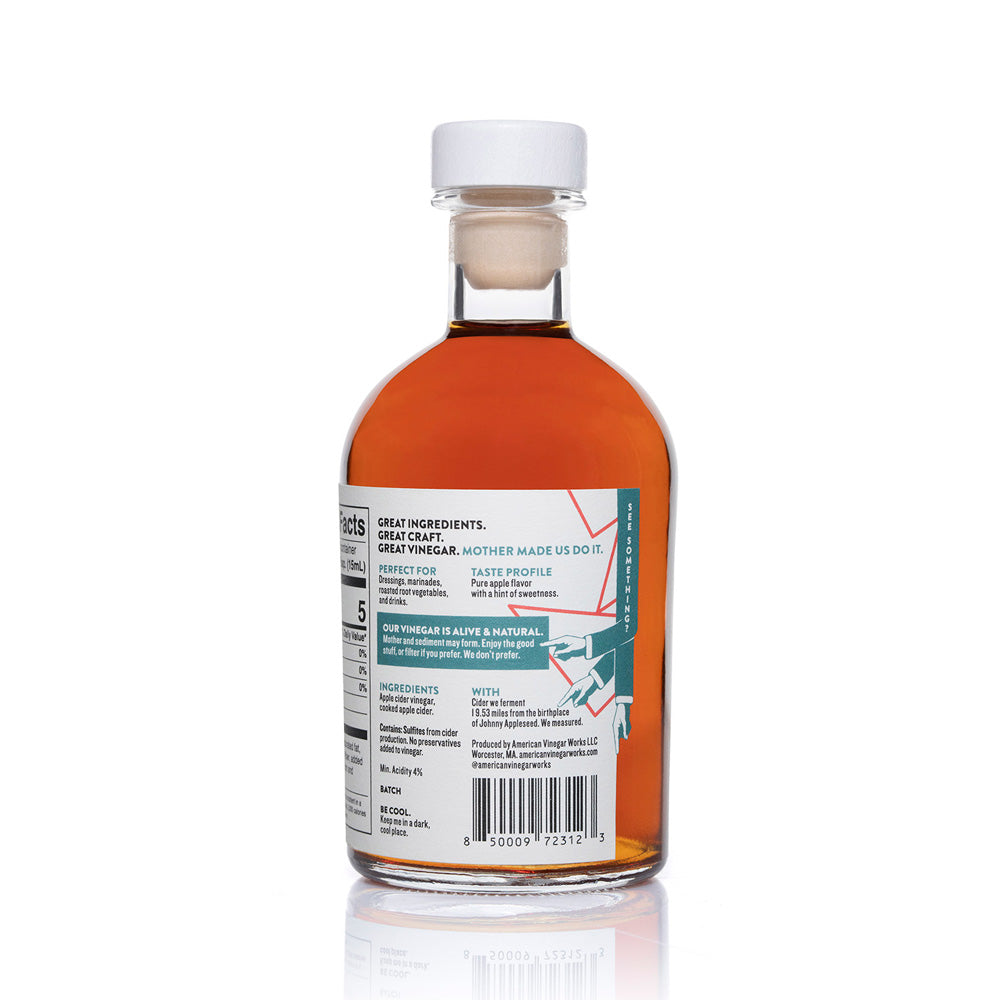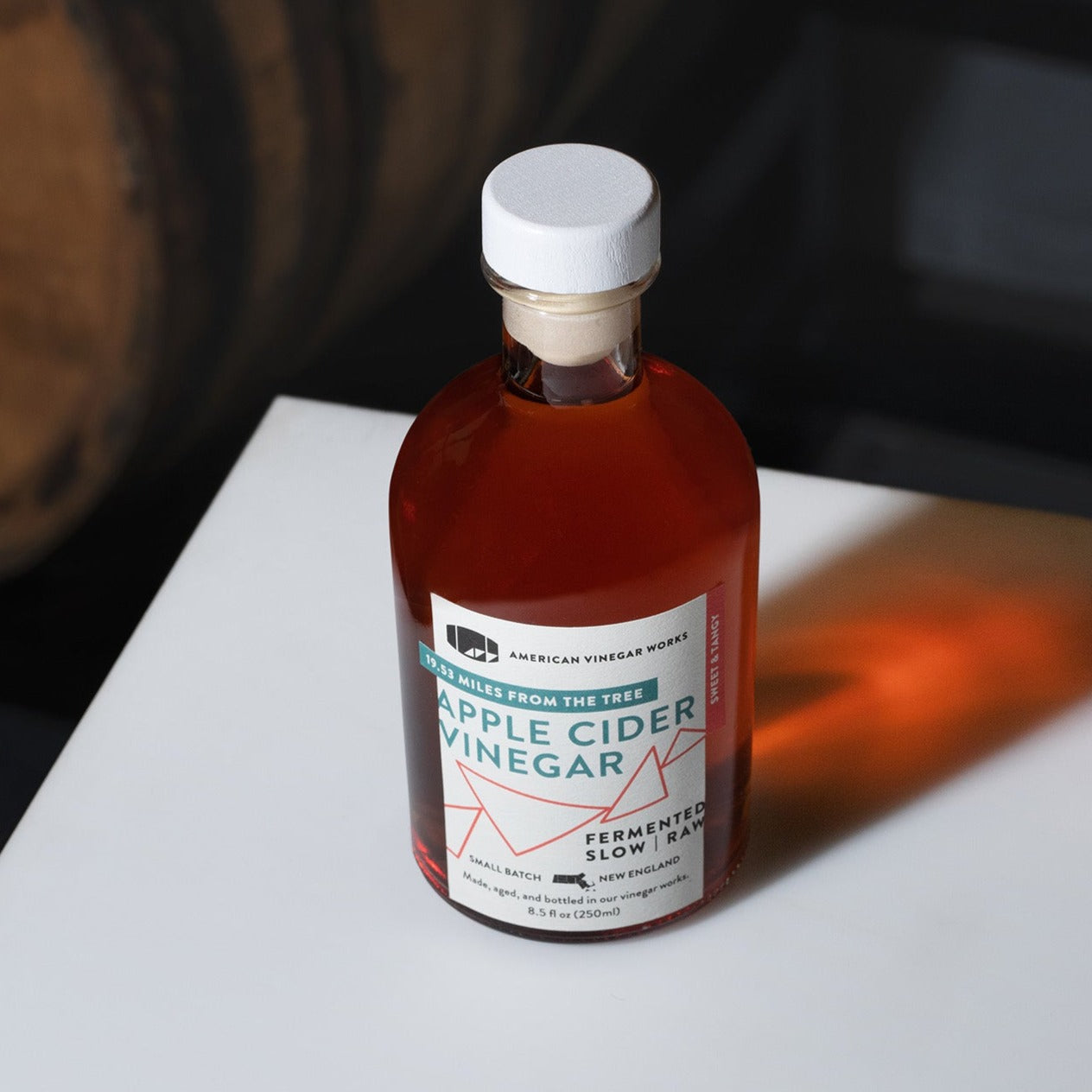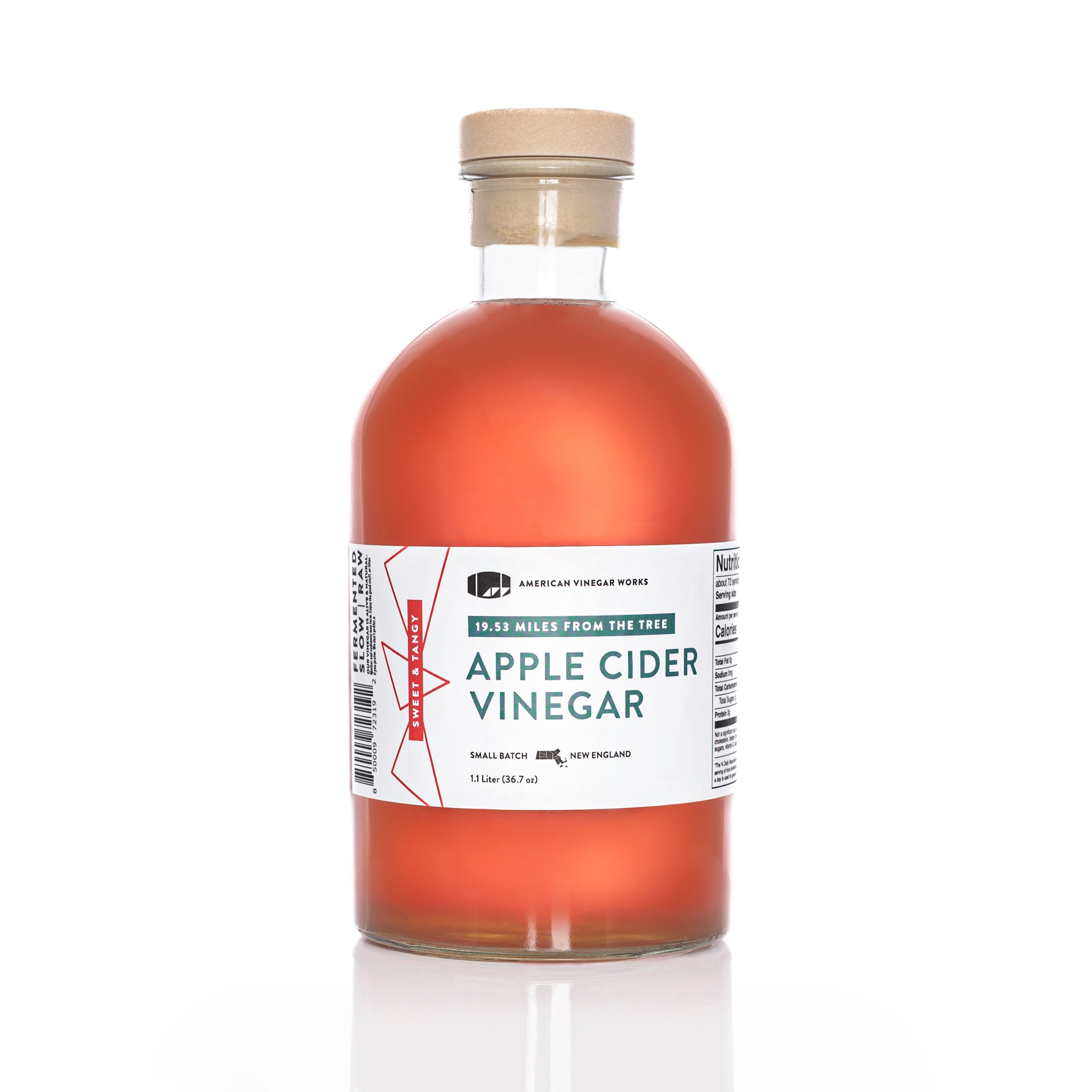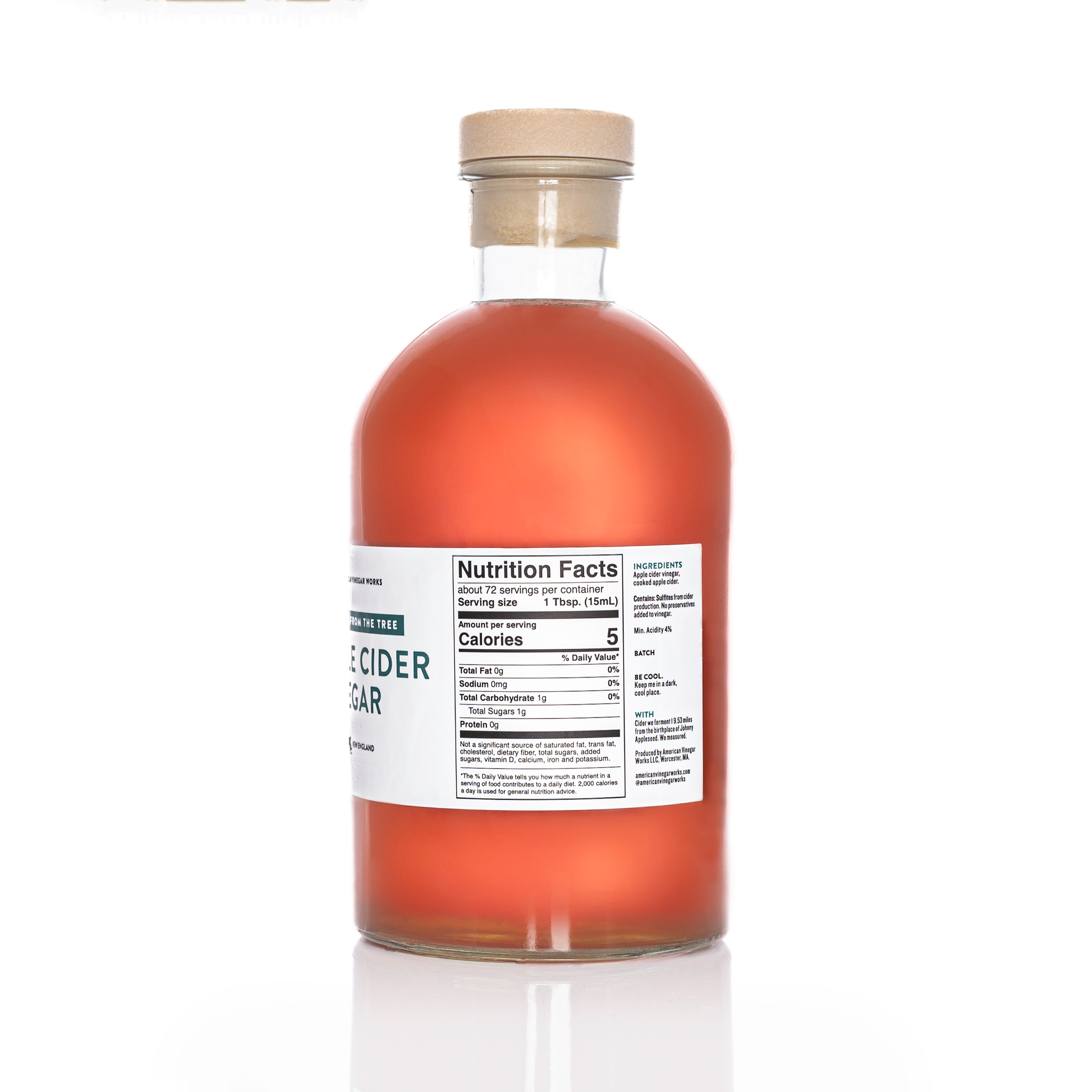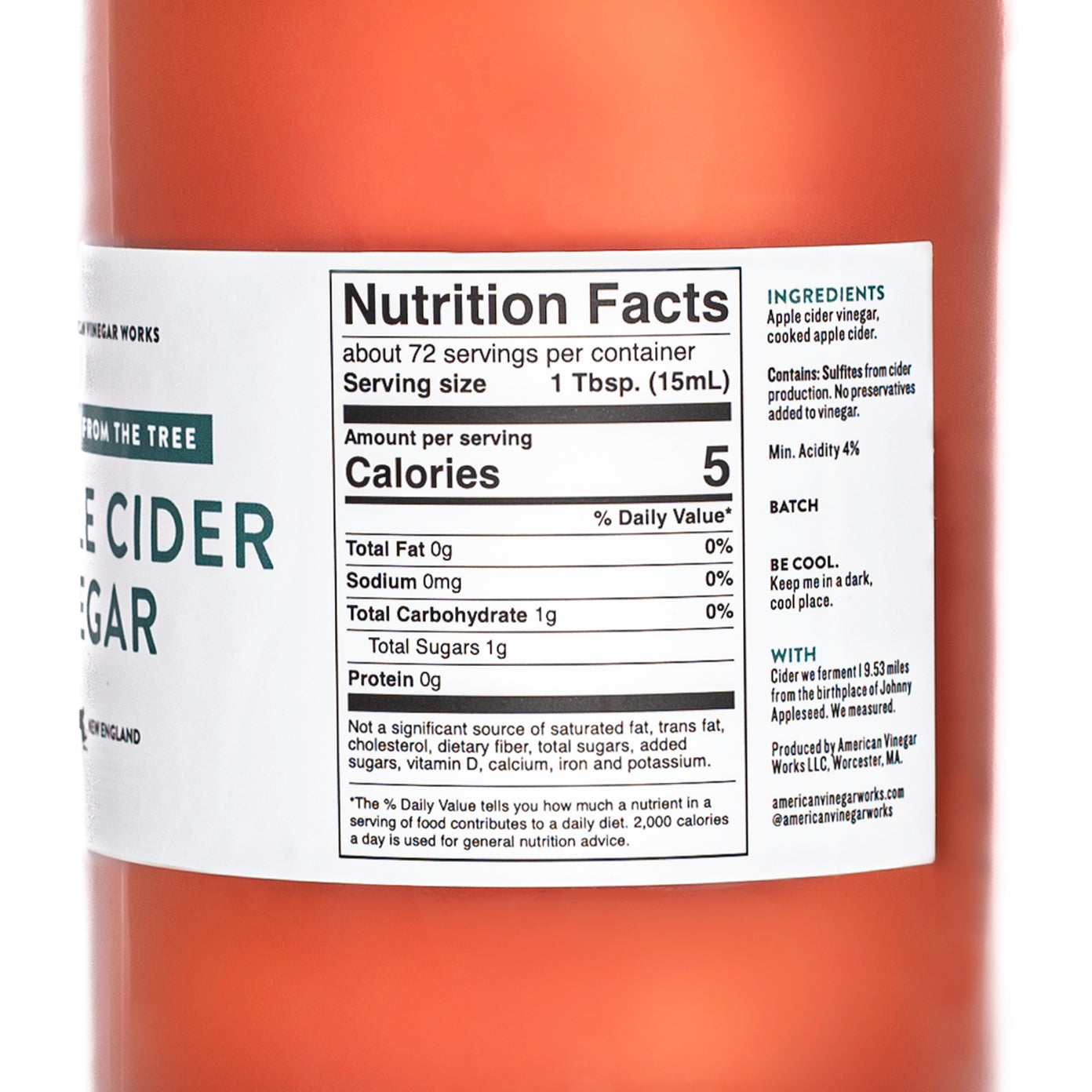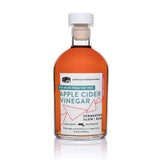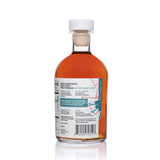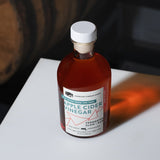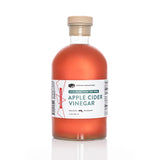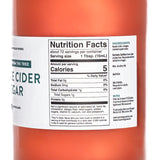 19.53 Miles From The Tree Apple Cider Vinegar
---
Made with apple cider from northern Massachusetts this ACV is our tribute to Johnny Appleseed who was born exactly 19.53 miles from our vinegar works and is credited with spreading (cider!) apple trees. We think our former neighbor would really appreciate what we have done with his orchards and be smitten by this slightly sweet and highly tangy small-batch New England ACV.
---
---
Choose Your Size
Free shipping on orders over $75 to the same address in the contiguous US.
Raves & Reviews
"VINEGARS WITH A SENSE OF PLACE"

-

"THE MOST SURPRISING AND DELIGHTFUL VINEGARS I'VE EVER TRIED"

-
---
Tell Me More
Size
8.5oz or 33.8oz glass bottle 
Perfect For
Dressings, marinades, warm grain salads, roasted root vegetables, cocktails and drinking shrubs. 
Fermentation Base
Apple Cider
Base Origin
Massachusetts
Taste Profile
Tangy with just a hint of sweetness. Caramel color.
Production Process
Slow fermented and finished with Vermont cook apple cider. Aged in 25 gallon American oak barrels.
Minimum Acidity
4%
The Best
When I ran out of this, I bought the one I used to use from the grocery store and what a huge difference. This one is far superior. I've used it for salad dressings and in my morning ginger, lemon, apple cider vinegar drink.
Awesome apple cider vinegar but would like to see it unfiltered
Great!!
The best acv I've ever used!!!!
Highly recommend
This product is the best apple cider vinegar that I have ever used! Use it everyday in the morning and evening. Taste is great and results are fantastic.
Refreshing tanginess
I was so happy to come across a family owned business for my ACV. I am delighted with the flavor-just enough snap but with a softness on the palate
I use it in my smoothies. Incredible! I am so very pleased!