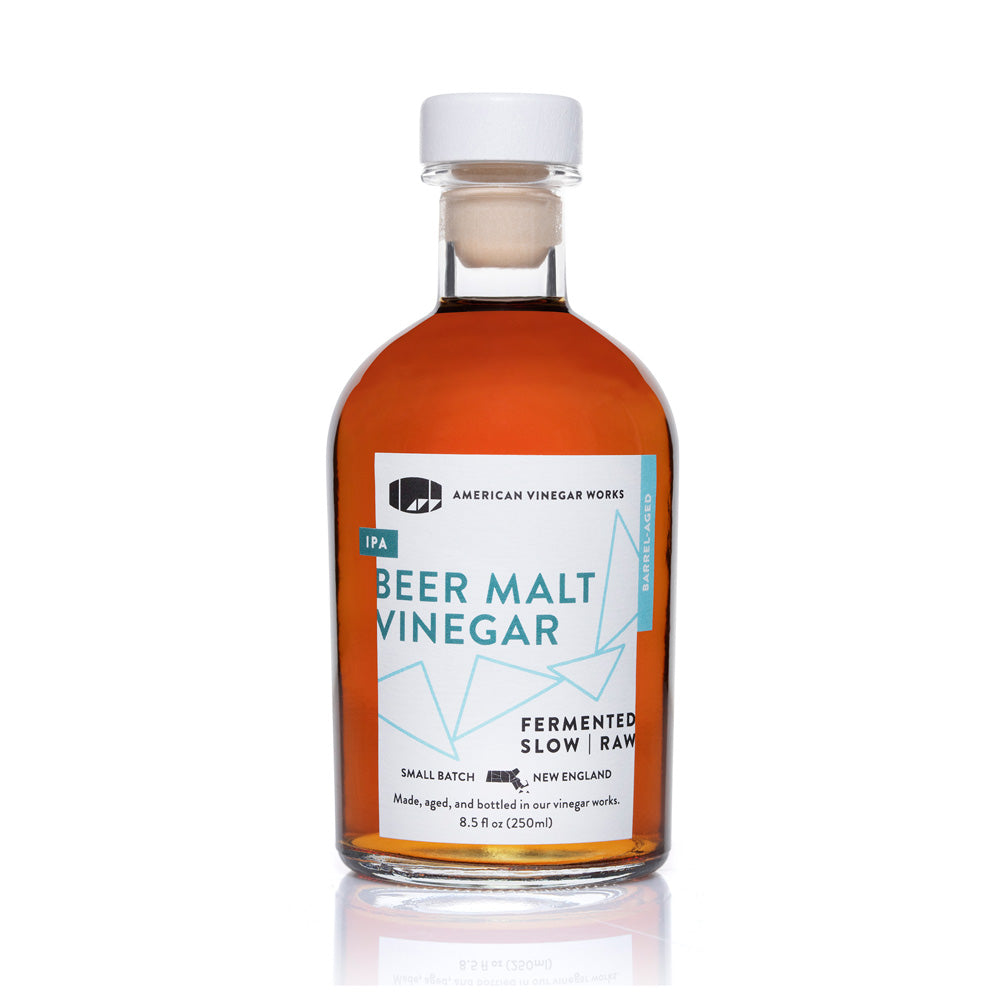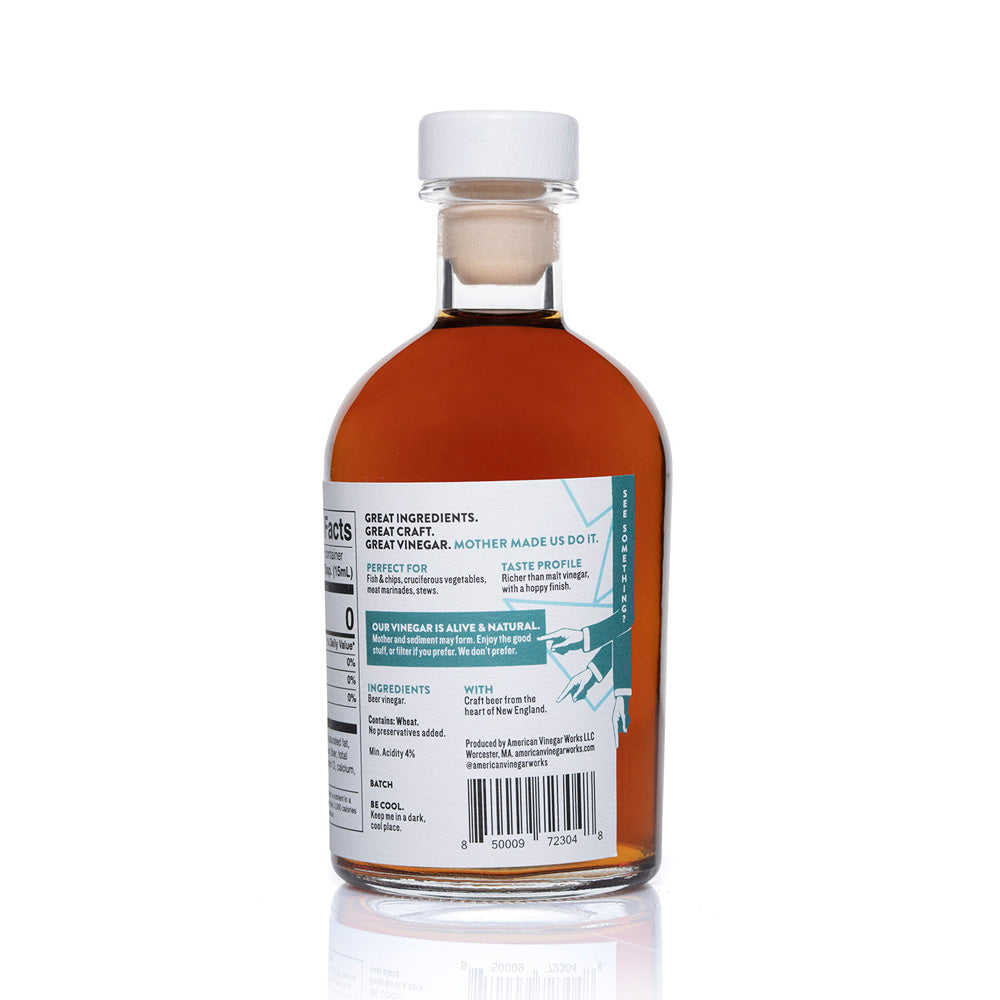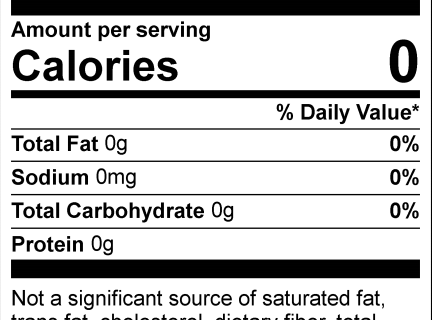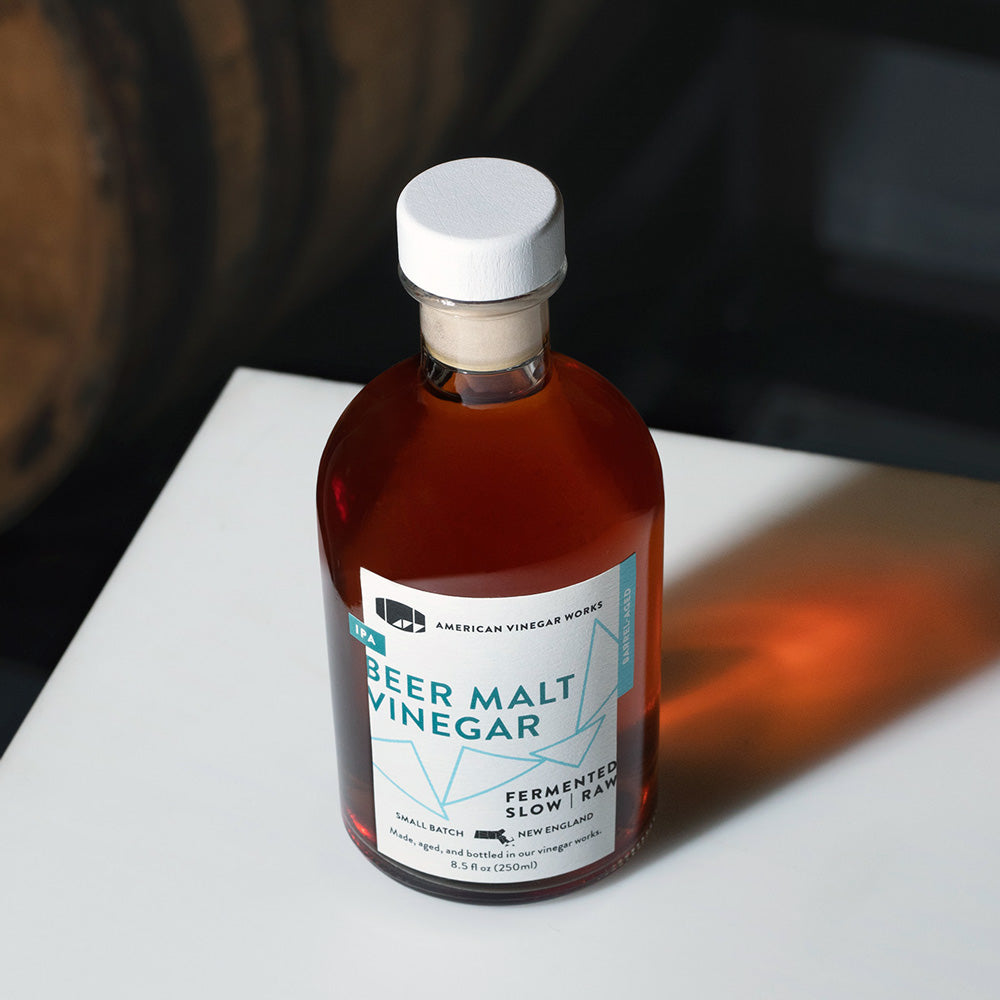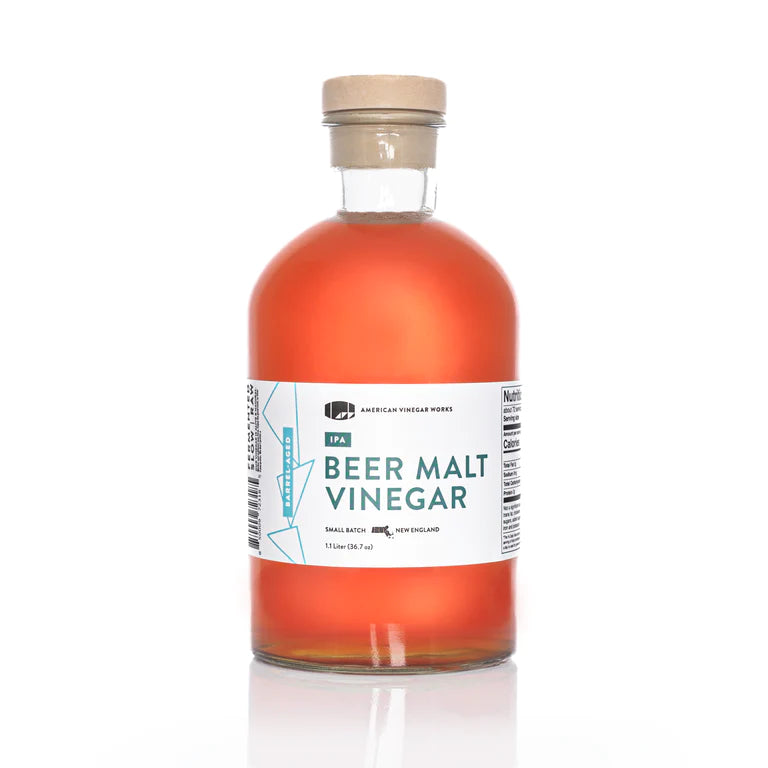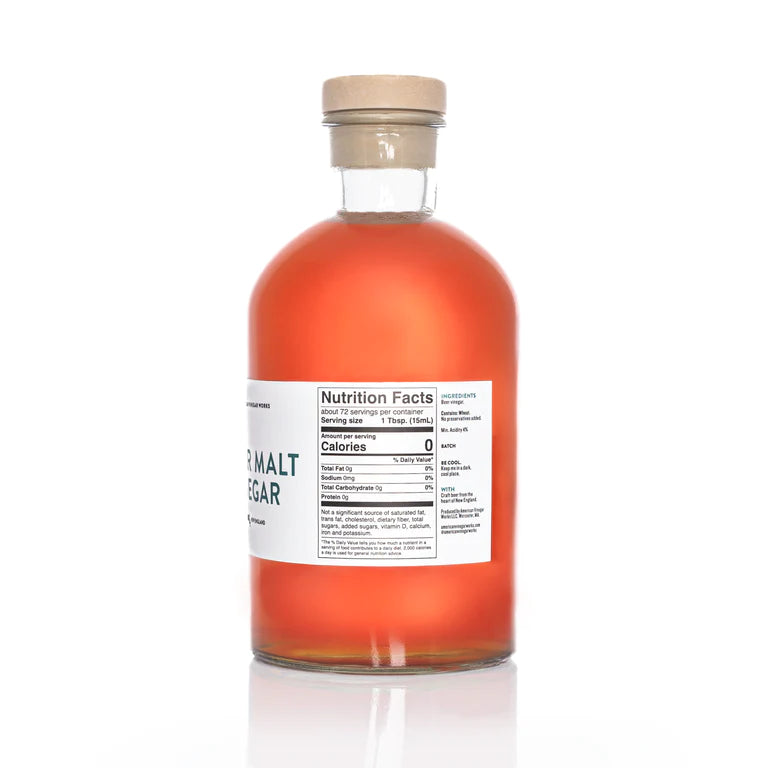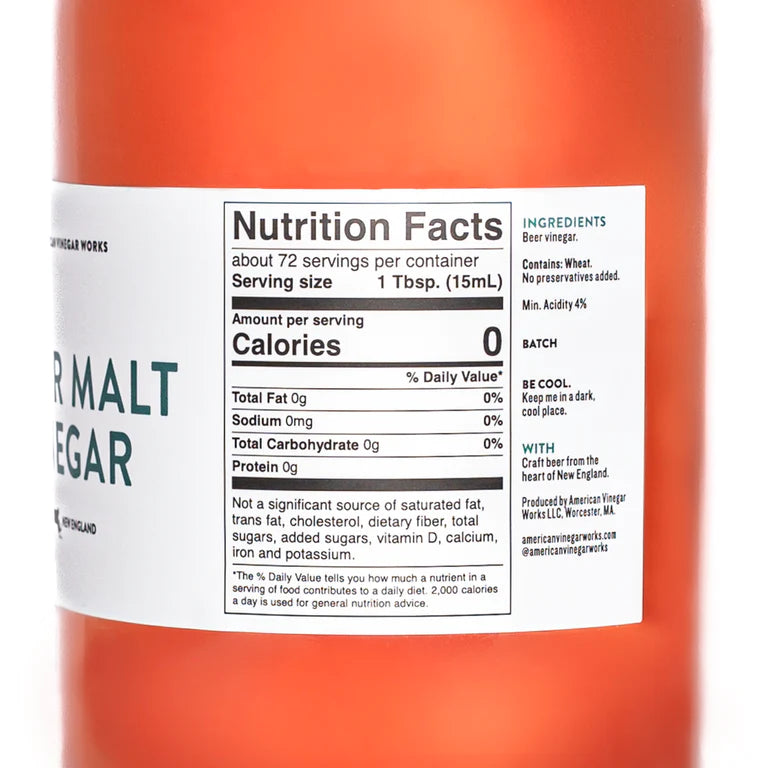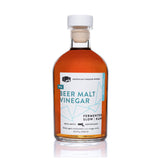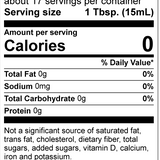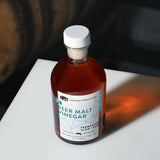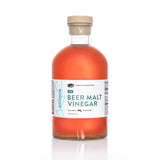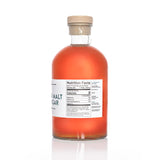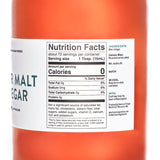 ---
Made from a Massachusetts craft IPA this vinegar is malty and tangy leaving you with a slight mouth water finish from the hops. It is slow fermented in small batches using a unique process from the early 1800s and aged in 25-gallon American oak barrels. Our IPA Beer Malt Vinegar is the ultimate vinegar for fish and chips.
---
---
Choose Your Size
Free shipping on orders over $75 to the same address in the contiguous US.
Raves & Reviews
"THE BEST BEER VINEGAR"

-

"VINEGARS WITH A SENSE OF PLACE"

-
---
Tell Me More
Size
8.5oz or 33.8oz glass bottle
Perfect For
Fish & chips, cruciferous vegetables, meat marinades, stews, and sautéed mushrooms.

Fermentation Base
IPA Beer
Base Origin
Massachusetts
Taste Profile
Richer than malt vinegar with a light hoppy tang finish. 
Production Process
Slow fermented. Aged in oak barrels.
Minimum Acidity
4%
Best vinegars at reasonable price
Best vinegars I have tasted, I will be a returning customer and try all their vinegars.
So far so good
Tried the IPA malt vinegar two ways. One in a vodka cocktail the vinegar sinks to the bottom of the mix, chemistry in action, so stir it if you're using it that way. The other was in a viniagrette with a lemon/garlic base that we used with a spinach salad. Very good and looking to test my skills with other uses of the vinegar.
Mike's Bag of Malt Vinegar
I was looking forward to your Malt vinegar because I love that type of vinegar on many foods. My experience with Malt vinegars goes back to many years living in England. When I tasted your malt I must say that I was somewhat disappointed because I found it weak in flavor. It was not bad or off putting, just weaker than I wanted.
I wondered if your other malt was stronger and I will try that malt to determine my reaction.
I DO look forward to trying more of your vinegars and comparing them to vinegars I have from other sources.
I love that you are a vinegar source and marketing your various types. I guess I am hard to please, but I want more of your products for my cooking and culinary uses.
beer and apple cider vinegars
a few years ago I began to make an evening cocktail of a teaspoon over ice and filled with my delicious well water. no longer regularly drinking beer or bourbon, this has filled that space. I discovered Bragg organic vinegar, which was pretty good. BUT your selections are much better.I particularly like the cranberry and beer malt flavors. the hot flavors are for my middle son who loves to cook , so I haven.t tried them yet.
It should be Foggy Here!
One taste of this and you are immediately transported to one of those tiny Fish and Chips stalls in London. It's so authentic that you will believe it's foggy outside!